HQ Trivia Is Giving Away an Insane Amount of Prize Money During the NBA Finals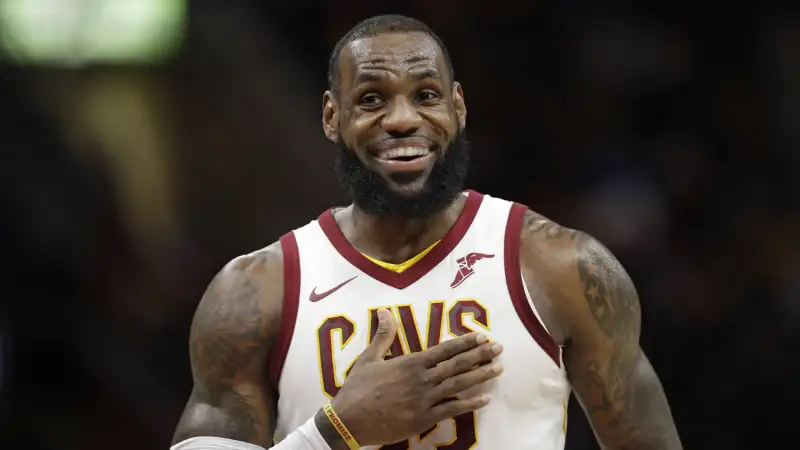 Tony Dejak—AP/REX/Shutterstock
If you play HQ Trivia during the upcoming 2018 NBA Finals, you could shoot and score a cool $1 million.
The free game show app is offering a series of tiered prize pots over the next few weeks as the Golden State Warriors and Cleveland Cavaliers fight for the championship title, the fourth time in four years these two teams have played each other. And just like the stakes for LeBron James and Steph Curry, the jackpots will climb each time the teams play.
Thursday's 9 p.m. Game 1 will offer players the chance to win $100,000, Sunday's Game 2 will offer $200,000, and Wednesday's Game 3 will offer $300,000.
The fourth game, scheduled for June 8, is where things will get interesting. HQ will feature its biggest prize pot ever — $400,000 — and, when the game ends, have given away a total of $1 million during its NBA Finals promotion. According to Forbes, that's enough to buy about 580 tickets to one of the championship games in Oakland, California. Or pay one-seventh of the average salary for an NBA player.
Because it's a best-of-seven tournament, four Warriors-Cavaliers matchups are guaranteed. But HQ is ready even if the Finals stretch into Games 5, 6, and 7, giving HQties the chance at $500,000, $600,00 and $700,000 as they bite their nails in front of their ESPN live streams.
Want to beat them? In order to getcha head in the game, you're going to want to practice: HQ says the Finals quizzes will be packed with sports trivia and questions about Cleveland and Oakland.
Previous NBA questions may be a good place to start studying. USA Today reported that in the past, HQ has asked "Which city's NBA team name is also a term for male ballet dancers?" and "Which NBA franchise has the most individual winners in the Slam Dunk Contest?" (The answers are Cleveland and the Atlanta Hawks, respectively.) You can also brush up on your general HQ techniques by reading Money's interview with host Scott Rogowsky here.