Here's How Much Money HQ Trivia Has Given Away in the Last 6 Months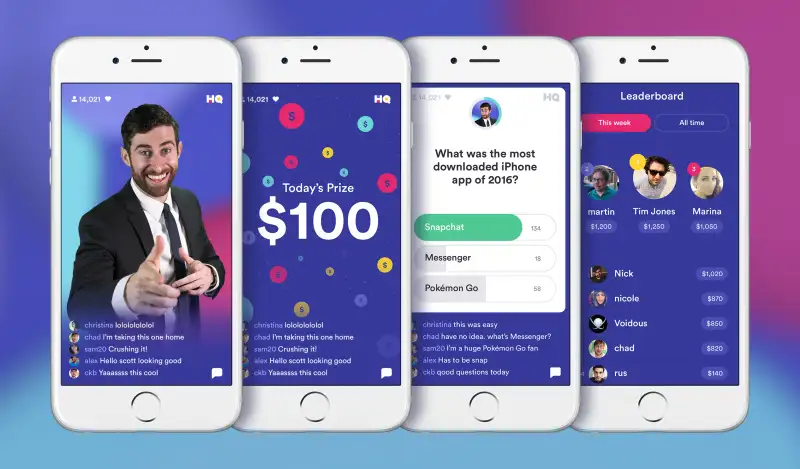 One of HQ Trivia host Scott Rogowsky's favorite catchphrases, excitedly shouted night and day during live shows on the free app, is "quiz with me and get some money." But just how much cash is he talking about?
We may finally have an idea.
Money reached out to HQ Insiders, a third-party group that maintains a huge database of HQ information, to determine the total amount of prize money HQ has offered in recent months to people who correctly answer all its questions. They found that HQ has given away $1,223,100 in 216 games since October 2017.
There are a few caveats. First of all, this isn't an official sum — HQ Trivia itself didn't return Money's request for comment. Second, although HQ Insiders has the most complete HQ data on the internet, their numbers only date back to October — not August, when the app formally launched.
But still: $1.2 million is a lot of dough, especially when you consider that HQ didn't start out offering $250,000 prize pots like it did in partnership with Ready Player One last week. In the early days of HQ, the award was only $100.
A quick look at the app's leaderboard shows that the top five all-time biggest winners have accumulated about $25,000 each. The first, second and third-place users on this week's leaderboard have earned $102, $102 and $96, respectively — not bad for 15 minutes of tapping a touchscreen.
Though we don't know what they're spending their earnings on, other winners have used the prize money for Christmas presents, Apple Watches, cryptocurrency and a trip to New York City.
"To be honest, [winning] $1.00 or $6,000.00 wouldn't have mattered as long as we had the satisfaction of winning the game as it is so incredibly fun," HQ victor and Ohio resident Jaimie Ortiz told Money earlier this year.
The company's FAQ says only that "all prizes are funded by HQ Trivia" and doesn't go into detail about revenue. A spokesperson told Money back in January that HQ is backed by venture capital, and in March Axios reported that it had raised $15 million in new funding from groups like Founders Fund and Lightspeed Venture Partners. HQ co-creator Rus Yusupov told Variety that he's even hoping to eventually offer a $1 million prize pool.
If you want a piece of that, you'd better study up.