IHOP Just Launched a $3.99 All-You-Can-Eat Pancakes Deal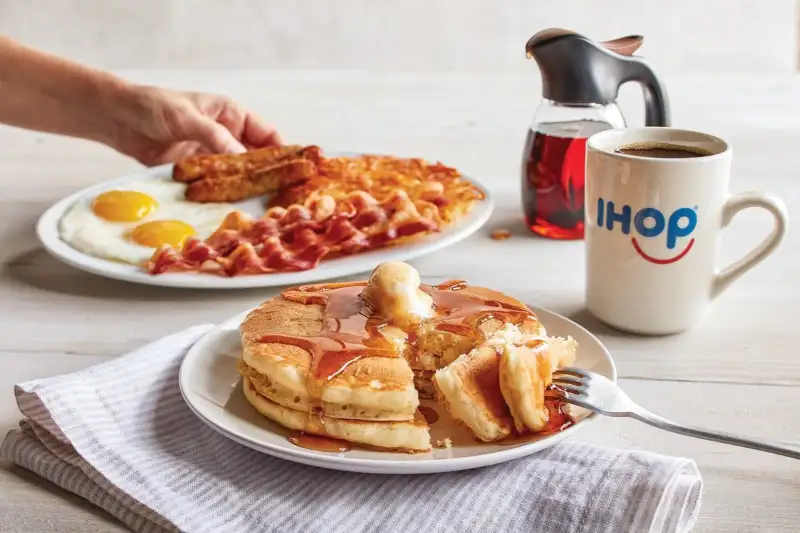 Courtesy of IHOP Restaurants
It's only the first week in January, yet some of those New Year's resolutions could easily fall by the wayside thanks to a special new all-you-can-eat pancake deal at IHOP. Perhaps most dangerous of all, this deal lasts for more than a month.
From now through February 11, IHOP is bringing back what it says is the "most requested promotion" ever by customers: endless pancakes for only $3.99.
The new deal is available at participating IHOP restaurants nationwide. Customers start with an order of five buttermilk pancakes, and waiters will keep bringing out more short stacks of pancakes as long as you keep eating them. The order costs just $3.99 before taxes and tip.
[UPDATE: A previous version of the story reported that IHOP's combo plate was also on sale with unlimited pancakes for $3.99. The combo plate does come with all-you-can-eat pancakes, but prices vary from location to location.]
No coupon or loyalty program membership is necessary. The deal was launched to celebrate IHOP's 60th year in business, and it's available to all customers, at any time of day, at participating IHOP locations all over the country.