IHOP Pancakes Are Selling for Pocket Change on Tuesday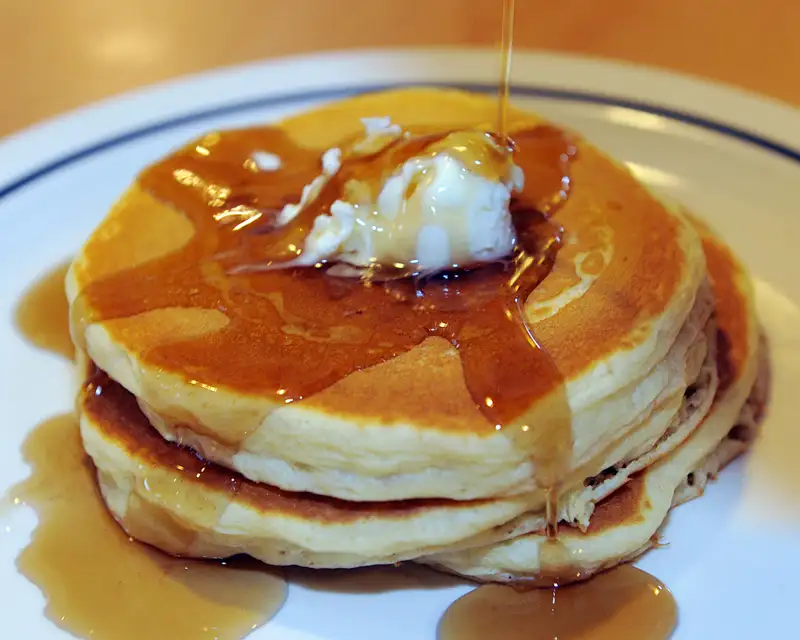 Tuesday, July 7, marks IHOP's 57th anniversary in business. To celebrate, IHOP is hosting a deal that isn't quite as good as its annual free pancake day in March, but it's pretty close.
From 7 a.m. to 7 p.m. on Tuesday, a short stack of pancakes—that's three buttermilk pancakes to the uninitiated—costs just 57¢. There's a limit of one 57¢ short stack order per customer, so it's not like you're allowed to wolf down, say, four orders for a mere $2 and change.
In any event, 57¢ is all you need for pancakes! Here's your opportunity to help IHOP celebrate its big day, while helping yourself to an exceptionally inexpensive breakfast. Or lunch or dinner—because the deal is valid nearly all day long.
Read next: Why You'll Be Paying More at Diners and Bakeries This Summer