5 Surprising Industries Vulnerable to Trump's Deportation Plan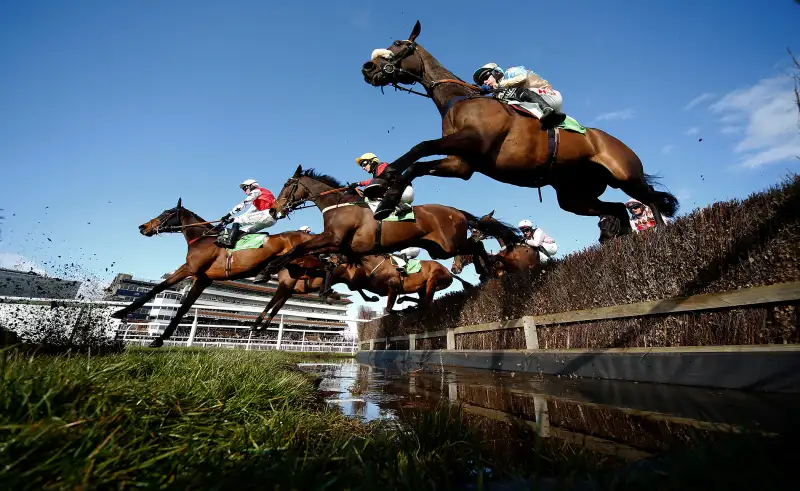 Alan Crowhurst—Getty Images
Donald Trump ran his presidential campaign on a platform of populist rhetoric, but his proposal to deport millions of undocumented immigrants has serious economic implications for blue-collar workers.
According to the National Bureau of Economic Research, undocumented immigrants make up 5% of the U.S. workforce and contribute about 3% of the gross domestic product (GDP) annually, which is about $5 trillion every 10 years. In the unlikely event that all 11 million unauthorized immigrants living in the U.S. are deported, the GDP would drop $434 billion, or 2.6%, each year, according to research from the Center for American Progress, a nonpartisan policy institute.
Concerns are high for the construction, hospitality, and other businesses vulnerable to even a small-scale deportation. But many industries outside those sectors rely on undocumented labor, and would also suffer significant losses under aggressive deportation. Here are a few examples.
Fashion
Yuya Shino—Getty Images for IMG
About 19% of the apparel manufacturing workforce is undocumented, according to a study from the Pew Research Center. Research suggests that number is much higher in metropolitan fashion hubs: Public Radio International (PRI) reports that in Los Angeles's $18 billion garment industry, "nearly all" of the workers are immigrants, many undocumented.
On a different note, a separate PRI report says that many fashion models working in the U.S. are undocumented immigrants:
Dairy Farming
Katrina Wittkamp—Getty Images
Data from the Pew Research Center shows that 26% of U.S. farm workers are undocumented. But experts quoted in the Boston Globe say that number can be as high as 75% on dairy farms, and the looming threat of deportation hangs over migrant workers and their employers. One farmer in Western New York said he would lose 75% of his revenue if he lost his undocumented workforce.
It's worth mentioning that labor-intensive crops like asparagus, wine grapes and cherries are also highly vulnerable to a labor shortage, according to research compiled by the Washington Post.
"There are some fruits and vegetables we just might not be able to produce in the U.S. anymore," Luis Ribera, an agricultural economist at Texas A&M, told the Post. "We had a farm labor shortage even without Trump. Whatever he does will just compound the problem."
Horse Racing
Alan Crowhurst—Getty Images
Much of the behind-the-scenes work in American horse racing is done by undocumented workers, according to the Guardian.
Like many industries, immigrants perform the time-consuming tasks, in this case, grooming and hand-walking horses after a workout, that Americans are unwilling to do. "At the tracks, people are terrified," Will Velie, an Oklahoma-based immigration attorney, told the Guardian.
Trucking
About 7% of all workers in the "transportation and material moving" sector are undocumented, Pew Research data shows. In areas like Chicago, that number doubles.
Some undocumented immigrants in this industry work as truck drivers, the Chicago Tribune reports. Others work for moving companies or in warehouses that hold raw materials and products waiting to be sold.
Meatpacking
Bloomberg via Getty Images
Many of the butchering, processing and packaging jobs at meatpacking plants are filled by undocumented workers. These roles typically offer workers a quicker path to a living wage than farming and other migrant jobs, according to the Food Chain Workers Alliance. Still, less than 17% of undocumented workers in these jobs reported earning living wages in 2012, the organization says.
A 2005 report from the advocacy group Human Rights Watch (HRW) shows that undocumented immigrants working in many meat packing facilitates face near-constant threat of deportation. In a December 2000 raid at the Omaha processor Nebraska Beef, immigration officials allegedly "rounded up and deport(ed)," more than 200 workers. The report describes a troublesome relationship between the company and its remaining employees. Those left after the raid were ordered to work at the same speed as before, HRW alleges, and were told they would be fired if they didn't keep up -- even though they were 200 workers short.