Just in Time for Mother's Day, There's a Massive Sale on Instant Pots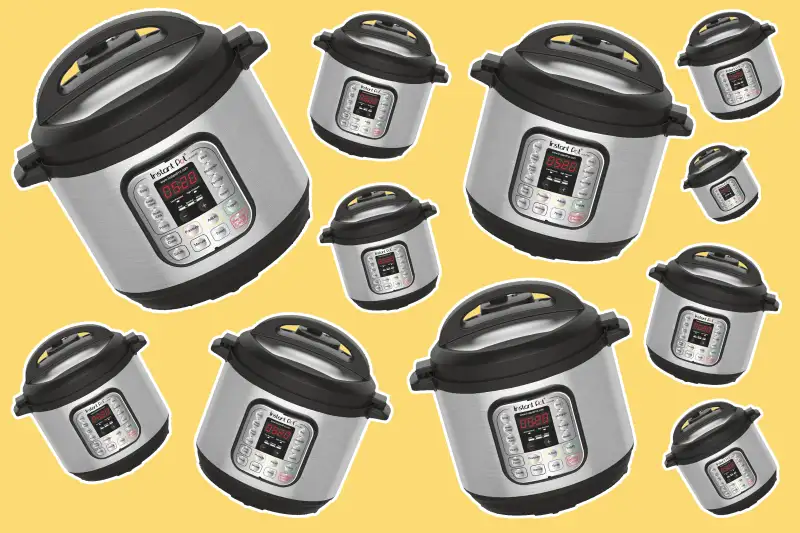 Still shopping for a Mother's Day gift? Everyone's favorite kitchen gadget, the Instant Pot, is suddenly available at the cheapest price we've ever seen.
A few days ago, Amazon slashed $40 off the six-quart Instant Pot Ultra. Normally priced at $149.95, this Instant Pot model—a multi-use pressure cooker that also works as a steamer, rice cooker, yogurt maker, and more—was marked down to just under $110.
Now that same Instant Pot Ultra has gotten even cheaper, selling for $99.96 at both Amazon and Sur la Table, with free shipping included.
That's a savings of roughly $50, or 33% off, the regular Amazon price. (Curiously, Sur la Table lists the original price for the six-quart Instant Pot Ultra at $300—as opposed to just under $150 at Amazon—claiming a savings of 66%.)
And it's a better deal than the Instant Pot flash sales we've seen in the past. In fact, the high-end six-quart Instant Pot Ultra is now cheaper than the more basic six-quart Instant Pot DUO Plus 60, which regularly costs $129.95 at Amazon and isn't being discounted.
It's not clear which retailer cut the price below $100 first, but it appears as if there's a full-on price war in effect. Both Amazon and Sur la Table have the six-quart Instant Pot Ultra model on sale for the exact same price, $99.96. Sur la Table shoppers can get free shipping for the Instant Pot, or indeed for any orders of $59 or more, by entering the code FREESHIP at checkout.
Bear in mind that there are now several Instant Pot models on the market, plus the fancy new Instant Pot Max is coming soon. If you're unsure about what to buy, check out our guide for figuring out which Instant Pot is right for you.
We've included affiliate links in this article. Click here to learn what those are.