3 Ways to Cut Your Phone Bill When You Travel Abroad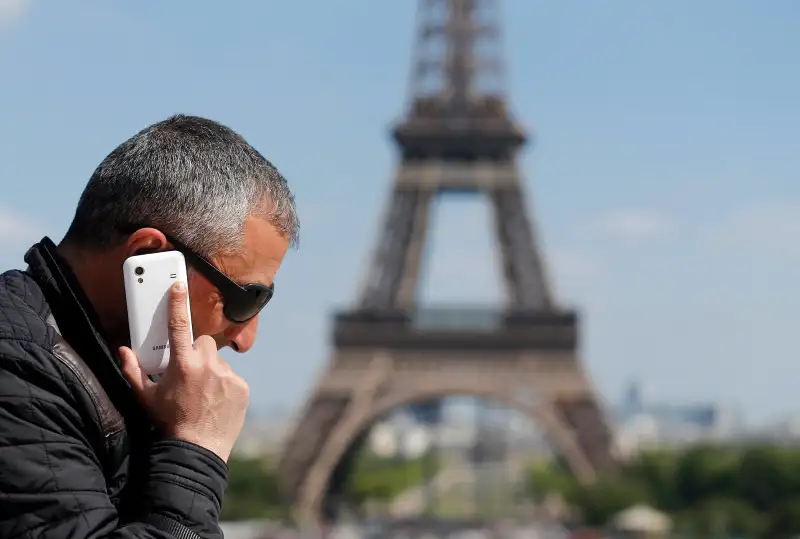 Christian Hartmann—Reuters
This story has been updated to reflect new pricing plans.
Going abroad? Don't just sign up automatically for an international data plan (or rack up international roaming charges, which can easily run $10 a day). There are better ways to save. Among your choices:
Use Wi-Fi and Apps
Best for light users in well-connected destinations.
How it works: If you need only to check email and social media occasionally, the cheapest option is to turn off data altogether and use Wi-Fi instead, whether at your hotel each night or at other hotspots during the day.
What you'll need: Email works fine on Wi-Fi, as do Facebook, Twitter, and other social media. For calling and texting, though, you'll have to use the same app as your loved ones. That could be iChat and FaceTime (for iPhone users), or Google Hangouts, WhatsApp, Viber, and Skype, which work on any type of phone.
Bonus tips: For getting around, the Stay.com app has city maps that list attractions, restaurants, and Wi-Fi hotspots; they're available even when you're offline. Heading somewhere more remote? Maps.me has downloadable maps for over 345 countries and islands.
Costs: Minimal, but aim to find free Wi-Fi rather than paying for access.
Get a SIM Card
Best for travelers who need calling and data for more than a long weekend.
How it works: With most newer smartphones you can unlock your device and swap your existing SIM card for a local version. Before you leave, call your carrier to unlock your phone and freeze your account for the duration of your trip.
What you'll need: When you arrive, purchase a SIM card at an airport vending machine or a local electronics or convenience store. That gives you a local phone number, plus some calling time and set amounts of texting and data.
Bonus tips: To bump up your allowances, you can buy (and redeem) a card for extra minutes and data.
Costs: They vary. A card alone costs $6 in Rio de Janeiro, or you can get a SIM starter kit, with chip and some preset time/data limits, for around $45 in much of Europe. You'll need a separate card for each country you visit.
Keep Your Plan
Best for Big Four customers who need the simplest way to get full access.
How it works: If you're on the Big Four, you can get an international plan from your carrier. Texts and data are free (albeit slower) on Sprint and T-Mobile Simple Choice, but if you have one of the other two (or want faster speeds), you'll pay extra. For T-Mobile customers traveling to Brazil and Europe, the carrier is offering 4G LTE data speeds for no extra charge through the end of August.
Costs: AT&T's pay-as-you-go option starts at $40 a month, with unlimited texting and discounted calling and data rates. Verizon's monthly option starts at $25 for reduced talk, text, and data rates. Alternatively, the carrier's TravelPass lets you use your existing plan for $10 a day in most countries (or $2 in Canada or Mexico). If you're heading to Brazil or Spain this August, Verizon is offering a limited $5 TravelPass option.
For more on minimizing your cell phone costs, read our main story, The Best Cell Phone Plans of 2016.