What Everyone Can Do To Help Women Kick Ass At Work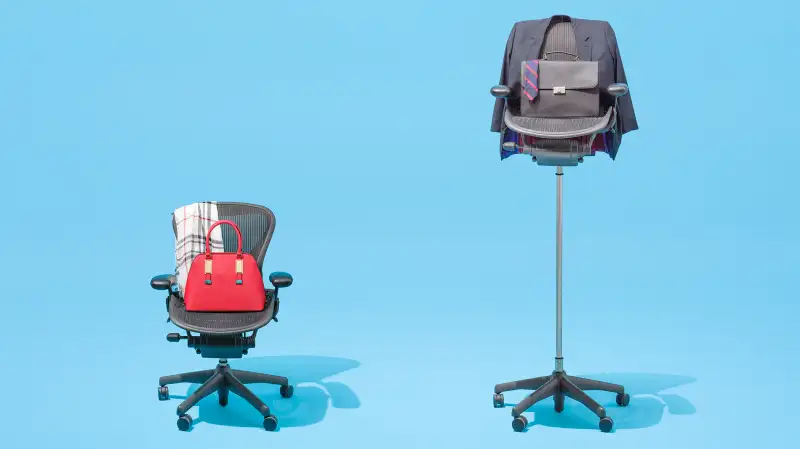 Photograph by Jeff Harris for Money; Prop Styling by Renee Flugge
On International Women's Day, resolve to support the professional aspirations of the women you know. Here are three career challenges typically attributed to women's careers (though I have coached men on these issues as well!) and recommendations for how you—man or woman—can help:
1) Women earn less
The gender wage gap is alive and well (see Payscale's Inside the Gender Pay Gap or the World Economic Forum's Ten Years of The Global Gender Gap or the Economic Policy Institute report on Closing the pay gap and beyond). The problem has been attributed to numerous factors, including overt and subconscious bias in the marketplace, women's inability to negotiate or failure to negotiate at all, women taking time off from their career to care for children or parents, and women selecting traditionally lower-paying roles and industries.
What you can do: If you have decision-making authority on pay, look at your offers, raises, and bonuses for equity. If you're a mentor, encourage your mentees to negotiate and help them find market data, role play money conversations, and find confidence to demand their market value. If an up-and-comer asks you about next steps, encourage her to consider the stretch project.
If you are under-earning: You don't have to be a woman to be underpaid, so every career-minded professional should do a regular audit of your earning power. Do you know your market value? Review salary sites and talk to recruiters in your field. When was the last time you negotiated? Do a practice run with a friend. Read negotiation books to stay updated on proper technique.
2) Women need flexibility
Even as we encourage men to take an equal role in parental and elder care, these roles still fall disproportionately on women. Even if men take time off for parental leave, women still are the ones who go through the pregnancy and birth. These starts-and-stops in the career require flexibility in workplace, schedule, and pace of work.
What you can do: As you manage teams and projects, make sure you're not valuing face time. Consider introducing flexible work arrangements if appropriate for your workplace and goals. Help your mentees negotiate for flexibility. Encourage up-and-comers not to opt out due to frustration but to figure out a way to get more flexibility, autonomy, and support.
If you need flexibility: Determine what flexibility means specifically to you—a different start or stop time each day, telecommuting, additional time off on an ad hoc basis. Look for a win-win solution for yourself and your company—one in which the work still get done right. Research what your company already offers so you can point to existing policies and flexible work success stories. Ask for what you need by scheduling time with your boss and making your request. (Don't forget to role play with your mentor to practice and refine your approach!)
3) Women don't promote themselves
Every professional, female and male, should speak up in meetings, should introduce themselves to senior management, should advocate for themselves for promotions, bonuses, and plum assignments, and should communicate directly and confidently. Many of my female clients hesitate in group meetings, feel like they're interrupting in order to get in a word with senior executives, feel uneasy about drawing attention to their accomplishments, and speak self-deprecatingly (sometimes without realizing it).
What you can do: When you're in a meeting, encourage people who haven't spoken up to contribute. If you see someone (female or male) trying to make a point, invite them into the conversation. At the next company event, introduce people to the executives you know—you'll be seen as helpful and generous by both parties. Send a thank you to a colleague with a specific account of how she was helpful and cc her boss. The boss will appreciate hearing it. And if you hear weak communication, take the offender aside and offer some coaching tips. Some common examples of weak communication skills include qualifying statements ("In my opinion…" or "I believe…") or ending a sentence in a tone that suggests it's a question, not a statement. Awareness is the first step in breaking a bad habit.
If you need to promote yourself more effectively: Resolve to take small steps. Say one thing at the meeting even if it's to repeat another person's point or to ask a question; or introduce yourself to one executive at the next company event. Document your accomplishments, and have a list ready for your next performance review. Document the status of all of your key projects, and have this ready for more frequent meetings with your boss. This way, s/he knows exactly what you're accomplishing on an ongoing basis. Finally, make sure your communication skills are strong and confident—ask friends to point out any bad habits, or record yourself and see where you can improve.
While International Women's Day may be a one-time event, your career is a series of many events. If you haven't done anything before for your team (or yourself) regarding pay equity, flexibility, and open communication, start today. Which area will you choose to improve?