Why the Simplest Investing Option Is Still the Best
Money is not a client of any investment adviser featured on this page. The information provided on this page is for educational purposes only and is not intended as investment advice. Money does not offer advisory services.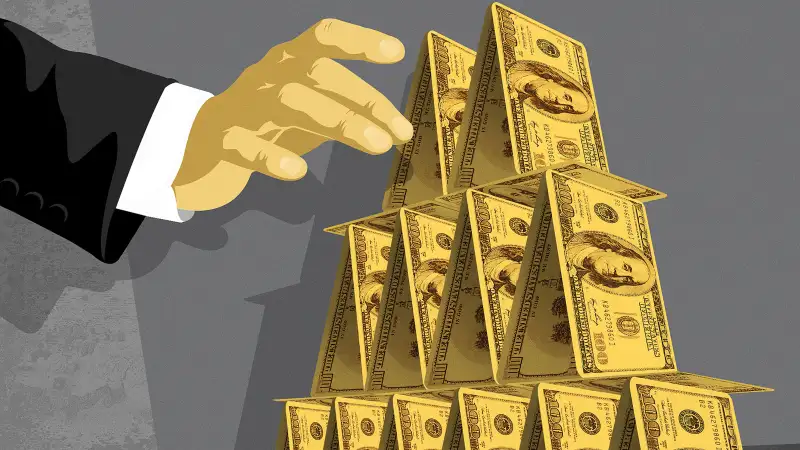 On Wall Street, the knives are out for index funds. In the past few months this low-cost strategy—in which funds buy and hold all stocks in an index like the S&P 500 instead of picking and choosing—has been called a fad, a mania, and mindless. It has been blamed for market volatility. One recent anti-index broadside, a report by Wintergreen Advisers, even pins runaway CEO pay on the funds.
Why are proponents of "active" management so riled up? Maybe it's because of this: Since 2009 investors have yanked $257 billion out of actively managed stock portfolios while pouring $1.1 trillion into stock index funds.
Sour grapes? Or should you worry that index funds' popularity is a bubble ready to deflate? Let's take a look at three popular arguments against indexing.
Argument #1: It's a Stock Picker's Market Again!
Diversified stock funds gained 2.6% in the first quarter of 2015, vs. 0.95% for the S&P 500 index. Yet over the past one, three, five, and—keep counting—10 years, less than 25% of blue-chip stock funds beat their index.
Argument #2: Okay, But Wait Until a Bear Market Strikes...
It seems like common sense that active managers should do better in a down market, since index funds must hold all the stocks in a market—in good times and bad. In the 2008 bear, however, most active managers fell at least as much as their bogey, says John Rekenthaler, vice president of research at Morningstar.
Active funds looked stronger during the dotcom crash in 2000. A bubble in one part of the market meant some managers could hide in cheaper small-cap and value-oriented stocks. These days, though, even traditional value stocks look pricey. "Where is the refuge for active managers in this market?" asks Rekenthaler. "I don't see one."
Argument #3: If Indexing Gets Too Popular, Active Funds Will Win.
One reason it's hard to beat the market is that whenever you bet on a stock, there's another clever trader taking the other side. If everyone indexes, though, maybe there's less "smart money" in the market to match wits against, making it easier to find opportunities in mispriced stocks. We're a long way from that day, though. Indexing still accounts for just 15% of the money in various kinds of U.S. funds. Besides, if active funds did start beating the market consistently, you can count on money, both smart and dumb, pouring into those strategies. At that point watch the odds shift back to indexers.