The Average Tax Refund Is 11% Smaller Than Last Year So Far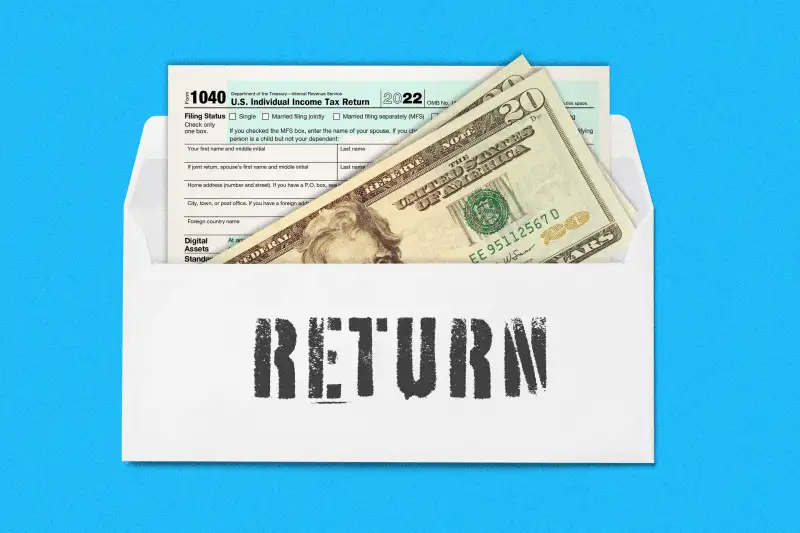 Taxpayers are beginning to receive refunds from the IRS for the 2023 filing season, and the early data indicates the average amount is smaller than last year.
That's not surprising. The IRS warned Americans in November that the average refund amount may be lower for their 2022 taxes than it was for 2021, in part because no one's getting stimulus checks or expanded child tax credit payments this time around.
The numbers
As of Feb. 3, the average refund was $1,963, down 10.8% from $2,201 in 2022, according to the most recent numbers released by the IRS. The data comes from 18.9 million tax returns the IRS received, up from 16.7 million at the same time last year.
Why it matters
Taxpayers are getting less money back from the IRS this filing season. One of the main reasons, however, is a unique circumstance involving stimulus payments that only applied to taxpayers who didn't directly receive a stimulus check.
People who were eligible for stimulus checks in 2021 and didn't get them were able to claim the amount they were owed on their taxes last filing season. That led to a higher-than-normal typical refund amount — an average of $3,252.
The IRS also said refund amounts would be different in 2023 due to changes to several pandemic-specific tax credits. Last year, some Americans received larger tax refunds thanks to the expanded child tax credit, which provided parents with up to $3,600 per child. The tax credit still exists, but the maximum has reverted to $2,000 per child for the taxes Americans are filing now.
Bottom line
While the numbers will change as tax season goes on, so far it's looking like the IRS's prediction was right: Most refunds will be smaller this year. That could be disappointing for some taxpayers, given that a recent survey showed 29% of U.S. adults were expecting larger refunds.
More from Money:
Here Are the Federal Income Tax Brackets for This Year
IRS Decides State Stimulus Checks Aren't Taxable After All