Which Cities Have the Highest Sales Tax?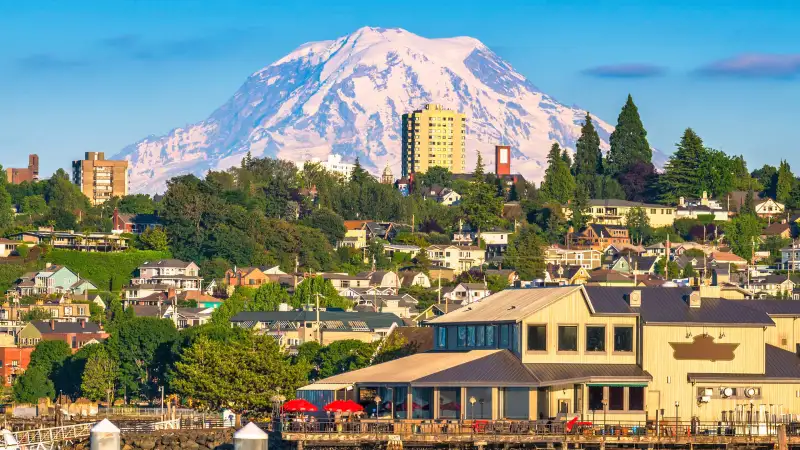 When you pay sales tax on a transaction, you're often not just handing over money to a state government. Cities and counties also frequently collect a percentage of each purchase, and these special taxes can get steep — and controversial.
Milwaukee just became the latest major city to enact a sales tax. On Friday, the mayor, Cavalier Johnson, signed a 2% sales tax as part of a plan to avoid bankruptcy. Starting Jan. 1, the tax will be added on top of a 5% state tax and a 0.5% county tax for a total rate of 7.5%.
Given that equals more than 7 cents on every dollar, the new city tax is already proving divisive: "It's going to make all clothes, shoes, all of that more expensive," one local shopper told Fox 6 Milwaukee.
This isn't unusual. High city and county sales taxes often irritate residents, and levying them comes with a risk of sending business to other areas as shoppers seek out lower prices. Local lawmakers, in turn, sometimes say they have no choice but to impose or raise sales taxes to fund government projects.
Cities with high sales tax rates
Among cities with populations of 200,000 or more, the following 10 have the highest sales taxes, according to the Tax Foundation:
Tacoma, Washington (10.3%)
Chicago, Illinois (10.25%)
Fremont, California (10.25%)
Long Beach, California (10.25%
Oakland, California (10.25%)
Seattle, Washington (10.25%)
Birmingham, Alabama (10%)
Baton Rouge, Louisiana (9.95%)
Memphis, Tennessee (9.75%)
St. Louis, Missouri (9.679%+)
(Note: This list was last updated by the Tax Foundation in 2021. As of publication, the above sales tax rates are still current. Tax rates may be higher in areas of these cities with additional taxes. For example, tax rates are as high as 11.679% in some jurisdictions of St. Louis.)
Avoiding local sales taxes
High local taxes can backfire on cities that enact them because consumers may respond by shopping in a neighboring area with lower sales taxes, experts say.
A 2017 study by researchers at Northwestern University's Kellogg School of Management found that when sales taxes are raised, consumers respond in the short term by making more trips to lower-tax areas.
If you're thinking about doing your shopping outside of your city to avoid high sales taxes, make sure to weigh the cost of any extra travel with the potential savings. You may only save money if you're making a big purchase.
More from Money:
13 Best Credit Cards of July 2023
Here's Where People Pay the Highest (and Lowest) Sales Tax in America
Map: Here's How Much Every State Charges in Sales Tax