The IRS Has $950 Million for People Who Haven't Filed 2012 Tax Returns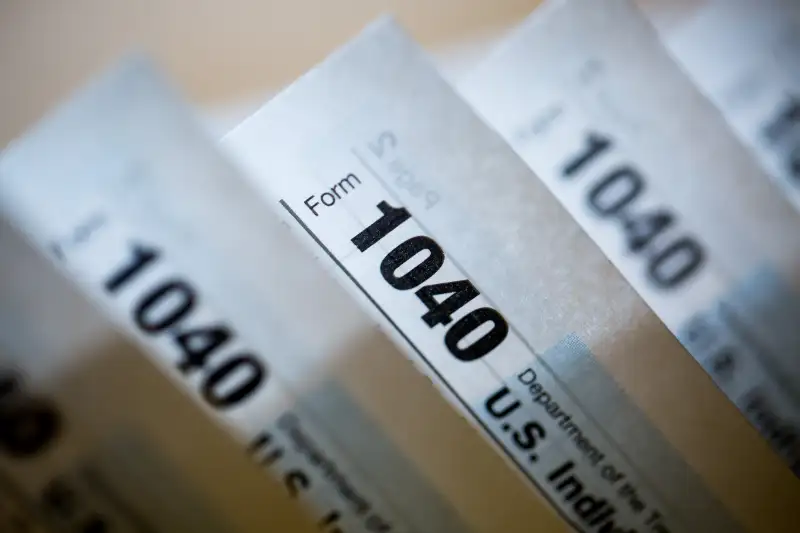 Nagle, Michael--Bloomberg/Getty Images
Did you file your 2012 income tax return with the IRS? If not, you could be in for a windfall.
According to the IRS, around one million taxpayers did not file tax returns in 2012 and as a result, there's around $950 million in unclaimed refunds waiting to be collected. But to get the money, you need to file by April 18, 2016. After that, it becomes everybody's money--the IRS isn't obligated to hold onto it after three years.
IRS Commissioner John Koskinen noted that students and other low-earners are likely to be the rightful owners of these refunds and encouraged them to file a return. "Don't forget, there's no penalty for filing a late return if you're due a refund," he said in a press release.
If you're one of these people and are wondering whether it's worth it to try your hand at a Form 1040 or buy TurboTax, the IRS says the median refund for 2012 is around $718. However, the refund will be withheld to those who owe taxes or backed child support.
Failing to file would not only mean missing out on potential refunds, but for longer-income filers, missing out on the Earned Income Tax Credit that can be worth up to $5,891, according to the IRS.
Here's a list of all the states, the numbers of people with money waiting, and the amounts:
| | | | |
| --- | --- | --- | --- |
| State or District | Estimated Number of Individuals | Median Potential Refund | Total Potential Refunds* |
| Alabama | 18,700 | $713 | $16,684,000 |
| Alaska | 4,700 | $834 | $5,019,000 |
| Arizona | 26,000 | $631 | $22,078,000 |
| Arkansas | 10,100 | $692 | $8,987,000 |
| California | 94,900 | $656 | $82,782,000 |
| Colorado | 19,300 | $667 | $16,961,000 |
| Connecticut | 11,800 | $803 | $11,511,000 |
| Delaware | 4,200 | $771 | $4,012,000 |
| District of Columbia | 3,600 | $741 | $3,343,000 |
| Florida | 64,700 | $721 | $58,598,000 |
| Georgia | 34,300 | $642 | $29,395,000 |
| Hawaii | 6,500 | $740 | $6,091,000 |
| Idaho | 4,400 | $607 | $3,652,000 |
| Illinois | 40,300 | $782 | $38,893,000 |
| Indiana | 22,000 | $751 | $20,448,000 |
| Iowa | 10,800 | $764 | $9,917,000 |
| Kansas | 11,000 | $699 | $9,811,000 |
| Kentucky | 13,500 | $746 | $12,122,000 |
| Louisiana | 20,600 | $726 | $19,767,000 |
| Maine | 4,100 | $651 | $3,432,000 |
| Maryland | 22,600 | $722 | $21,108,000 |
| Massachusetts | 20,600 | $767 | $19,714,000 |
| Michigan | 34,600 | $733 | $32,118,000 |
| Minnesota | 15,200 | $657 | $12,981,000 |
| Mississippi | 10,800 | $646 | $9,325,000 |
| Missouri | 22,800 | $675 | $19,886,000 |
| Montana | 3,500 | $669 | $3,083,000 |
| Nebraska | 5,400 | $695 | $4,720,000 |
| Nevada | 12,500 | $704 | $11,280,000 |
| New Hampshire | 4,400 | $804 | $4,284,000 |
| New Jersey | 30,600 | $803 | $30,016,000 |
| New Mexico | 7,700 | $715 | $7,181,000 |
| New York | 57,600 | $796 | $56,310,000 |
| North Carolina | 29,700 | $619 | $24,469,000 |
| North Dakota | 2,600 | $831 | $2,682,000 |
| Ohio | 37,300 | $717 | $33,321,000 |
| Oklahoma | 18,500 | $744 | $17,411,000 |
| Oregon | 15,700 | $620 | $12,820,000 |
| Pennsylvania | 40,200 | $796 | $38,243,000 |
| Rhode Island | 3,200 | $777 | $3,014,000 |
| South Carolina | 12,500 | $633 | $10,648,000 |
| South Dakota | 2,800 | $785 | $2,707,000 |
| Tennessee | 19,700 | $702 | $17,318,000 |
| Texas | 96,400 | $771 | $93,998,000 |
| Utah | 7,400 | $640 | $6,316,000 |
| Vermont | 2,000 | $698 | $1,689,000 |
| Virginia | 29,000 | $698 | $26,297,000 |
| Washington | 26,100 | $764 | $25,292,000 |
| West Virginia | 5,100 | $800 | $4,870,000 |
| Wisconsin | 12,900 | $647 | $10,837,000 |
| Wyoming | 2,700 | $851 | $2,908,000 |
| Totals | 1,037,600 | $718 | $950,349,00 |
Estimated Number of Individuals
Median Potential Refund
Total Potential Refunds*
18,700
$713
$16,684,000
4,700
$834
$5,019,000
26,000
$631
$22,078,000
10,100
$692
$8,987,000
94,900
$656
$82,782,000
19,300
$667
$16,961,000
11,800
$803
$11,511,000
4,200
$771
$4,012,000
3,600
$741
$3,343,000
64,700
$721
$58,598,000
34,300
$642
$29,395,000
6,500
$740
$6,091,000
4,400
$607
$3,652,000
40,300
$782
$38,893,000
22,000
$751
$20,448,000
10,800
$764
$9,917,000
11,000
$699
$9,811,000
13,500
$746
$12,122,000
20,600
$726
$19,767,000
4,100
$651
$3,432,000
22,600
$722
$21,108,000
20,600
$767
$19,714,000
34,600
$733
$32,118,000
15,200
$657
$12,981,000
10,800
$646
$9,325,000
22,800
$675
$19,886,000
3,500
$669
$3,083,000
5,400
$695
$4,720,000
12,500
$704
$11,280,000
4,400
$804
$4,284,000
30,600
$803
$30,016,000
7,700
$715
$7,181,000
57,600
$796
$56,310,000
29,700
$619
$24,469,000
2,600
$831
$2,682,000
37,300
$717
$33,321,000
18,500
$744
$17,411,000
15,700
$620
$12,820,000
40,200
$796
$38,243,000
3,200
$777
$3,014,000
12,500
$633
$10,648,000
2,800
$785
$2,707,000
19,700
$702
$17,318,000
96,400
$771
$93,998,000
7,400
$640
$6,316,000
2,000
$698
$1,689,000
29,000
$698
$26,297,000
26,100
$764
$25,292,000
5,100
$800
$4,870,000
12,900
$647
$10,837,000
2,700
$851
$2,908,000
1,037,600
$718
$950,349,00