Peek Inside Jackie Kennedy's $49.5 Million Childhood Home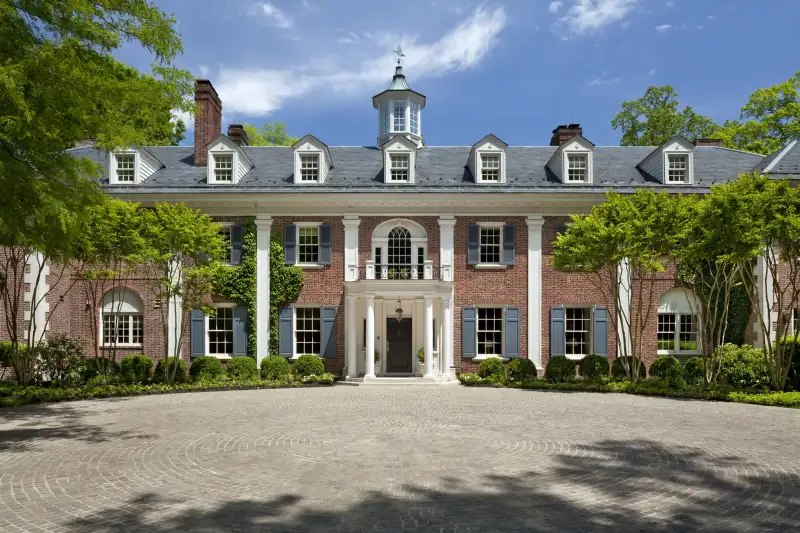 Gordon Beall—Gordon Beall
Jacqueline Kennedy Onassis's childhood home is now on the market for a whopping $49.5 million.
Located in the affluent suburb of McLean, Va., the hefty price tag makes the property, called Merrywood, the most expensive in the region.
The estate, which is currently owned by American Online co-founder Steve Case, was home to the former First Lady, then Jacqueline Bouvier, in the 1940s. The seven-acre property and 23,000 square-foot, Georgian-style mansion sit on the banks of the Potomac River outside of Washington, D.C.
If sold at or near its asking price, the property would set another record, according to Mark C. Lowham of TTR Sotheby's International Realty, who is managing the listing. The same property set the record for most expensive property in the area back in 2005, when Case bought it for $24.5 million.
Built in 1919, the sprawling property includes a number of luxurious amenities including formal gardens, housing for the property's staff, a lighted tennis court, a swimming pool, an indoor lap pool, an indoor fitness center and indoor parking for vehicles. The mansion has nine bedrooms and 11.5 bathrooms, and an elevator services all four floors of the house. Just the master suite includes two separate dressing rooms, a private study, a fireplace and a gym.
The entire Merrywood property is enclosed in gates and fences and also has a security system.
"I always love it so at Merrywood — so peaceful…with the river and those great steep hills," Kennedy wrote as a teenager about the property in 1944, according to Town & Country.
Take a look at the luxurious estate in the photos below:
Gordon Beall—Gordon Beall
Gordon Beall—Gordon Beall
Gordon Beall—Gordon Beall
Gordon Beall—Gordon Beall
Gordon Beall—Gordon Beall
Gordon Beall—Gordon Beall
Gordon Beall—Gordon Beall
Gordon Beall—Gordon Beall
Gordon Beall—Gordon Beall