Jeff Bezos Is Making an Insane $230,000 a Minute Right Now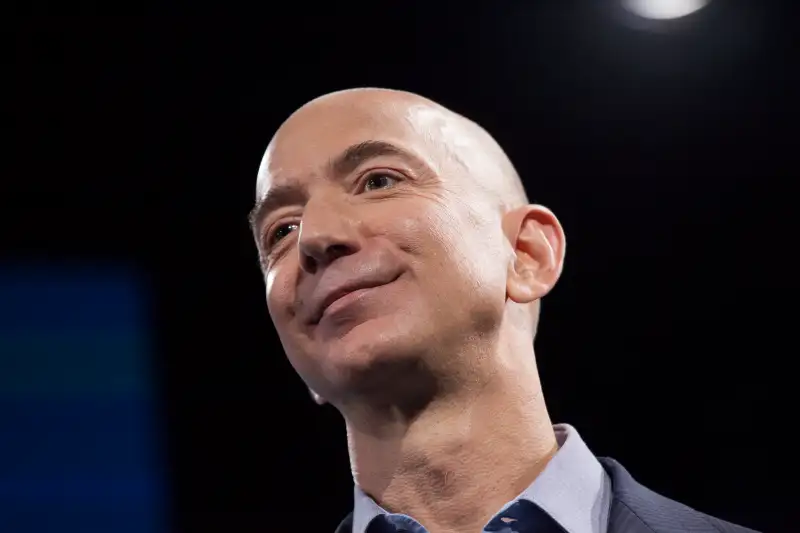 Amazon founder and CEO Jeff Bezos started 2018 as the world's richest man—and his net worth has positively skyrocketed so far this year.
Jeff Bezos' net worth is based mostly on the price of Amazon stock, and Amazon shares have been soaring, up more than 50% over the past six months. Bezos started 2018 with a fortune worth nearly $100 billion, and he quickly added $10 billion to his net worth within the first two weeks of the year. By the end of January, Bezos was up up $20 billion year to date.
According to the Bloomberg Billionaire Index, Jeff Bezos' net worth just hit $129 billion, up a whopping $30.1 billion thus far in 2018. Bezos now holds a huge lead over the world's second-richest person, Microsoft founder and philanthropist Bill Gates, whose net worth is $92 billion, and who has made "only" $128 million in 2018.
Jeff Bezos' net worth has been growing at a staggering pace. He added $35 billion to his fortune last year, and it seems like he will surpass that mark easily in 2018. Less than three months into the year, he has been expanding his fortune at a pace of better than $10 billion per month.
According to some quick back-of-the-envelope math, Bezos' fortune has been increasing by roughly $231,000 per minute in 2018. So every minute, Bezos has made roughly four times what the average American worker makes in a year.
How much money could Jeff Bezos make in 2018? Any answer would require plenty of speculation. As mentioned, Bezos' net worth is linked directly to the price of Amazon stock, and there's no telling what the market will do. What's more, an increase in one's wealth based on rising stock prices is merely a theoretical increase on paper. It does not necessarily translate into realized earnings.
But just for fun, if Amazon shares somehow kept rising and Jeff Bezos' net worth kept expanding at a ballpark clip of $10 billion per month, he would make $120 billion in 2018. In other words, he would more than double his wealth in a year. His net worth would top $200 billion, making him not only the richest person on the planet right now—but one of the richest people of all time.