Jennifer Aniston Has a Sofa That's More Expensive Than a House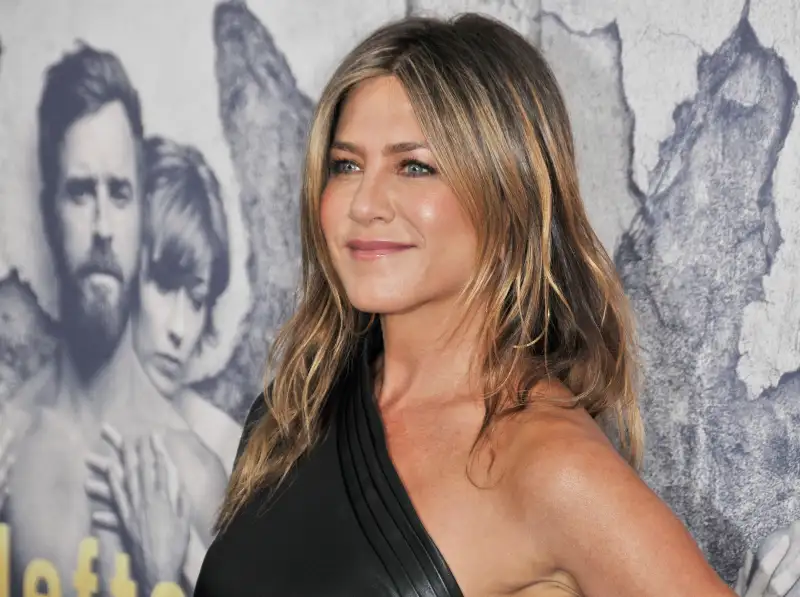 Sthanlee B. Mirador—Sipa USA via AP
Jennifer Aniston, Kanye West and Ellen DeGeneres all have something in common: a penchant for a type of vintage French sofa that can fetch hundreds of thousands of dollars at auction.
In photos from a recent Architectural Digest tour of Aniston's Bel Air home, the Friends star's vintage Jean Royère Polar Bear sofa sits atop a light carpet in her living room. The couch's mid-century style is charming, but you might not want to look if you're on a budget. Jean Royère sofas similar to the one in the actress's home have sold for up to $754,000 in recent years.
If the name of the couch, also known as the "Boule" or "Ours Polaire" sofa, sounds familiar, it might be because it's a fixture in other celebrity homes. Ellen DeGeneres is a known Jean Royère fan and Kanye West once said the plush sofa "is my favorite piece of furniture."
Created by the French designer in 1947, the sofa experienced a resurgence in popularity starting in the early 2000s, according to Architectural Digest. With only about 150 ever made, the pieces can attract six-figure bids at auction. In 2016, two off-white Polar Bear sofas sold at Phillips auction, one for $754,000 and another for $358,000.
If those numbers are a little difficult to grasp, consider the fact that both couches cost their buyers more than the average U.S. home or four years of tuition, room and board at Harvard. A $358,000 check could buy three Tesla Roadsters, while $754,000 could pay off the average student loan debt for 44 graduates.