JetBlue Flights to the Caribbean Start at $40 Right Now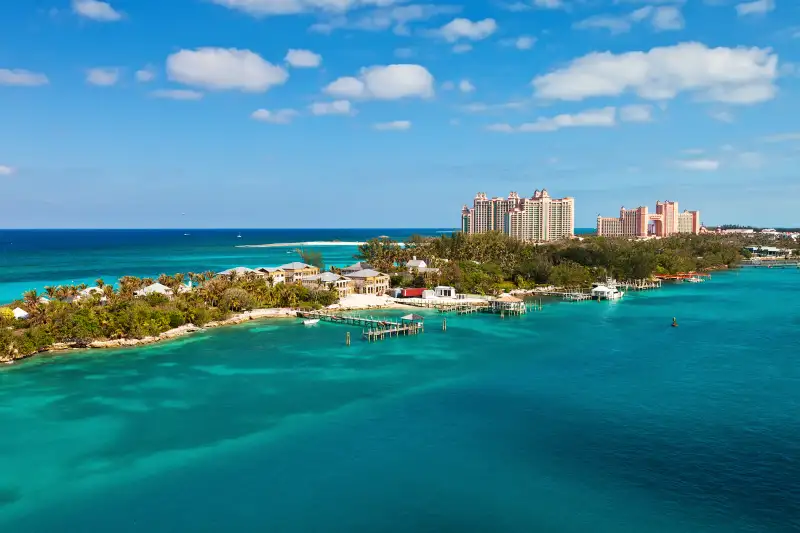 Ruth Peterkin—Getty Images/iStockphoto
On Monday, JetBlue kicked off a special 12-day-long promotion featuring a new deal each day for last-minute flights. The first deal waved a tempting series of $20 one-way airfares around the country departing on select dates in December, and the offer on Tuesday may be even more enticing for Americans who aren't particularly happy about the onset of winter.
The new promotion, valid only for bookings made by midnight on Tuesday, December 6, features JetBlue airfares in Caribbean and Mexico starting at only $30. The $30 fares are for flights within the Caribbean—specifically, one-way routes from San Juan, Puerto Rico, to St. Thomas on December 7, 8, 10, 15, or 24—but the sale also covers many routes heading to the Caribbean and Mexico from the mainland U.S.
Among the deals available on select dates in the weeks ahead:
• Fort Lauderdale to Nassau: $40
• Orlando to Nassau: $50
• New York (JFK) to Bermuda: $55
• Fort Lauderdale to Bridgetown, Barbados: $60
• New York (JFK) to Nassau: $75
• Washington D.C. (DCA) to Nassau: $75
• Boston to St. Thomas: $85
• New York (JFK) to Turks & Caicos: $85
• Orlando to Cancun: $90
• New York (JFK) to Aruba: $100
• New York (JFK) to Cancun: $115
Again, the flight prices above are availabile only for select dates in December (generally departing over the next week or so, but some are later in the month), and the number of seats at the lowest fares is very limited. What's more, the prices are only for one-way travel, and assuming you need a return flight, the second half of the round trip will probably cost quite a bit more.
But if you're flexible enough for any of the dates to work for you, a last-minute trip to a sunny beach destination can come incredibly cheaply right now.
Read Next: A Flight to Cuba Costs Less Than $60 Right Now
If the deals highlighted above aren't possible, take note that JetBlue still has 10 more days of deals coming up. The airline announces each day's deal at 1 p.m. ET.