JetBlue Is Offering a Crazy 2-Day Sale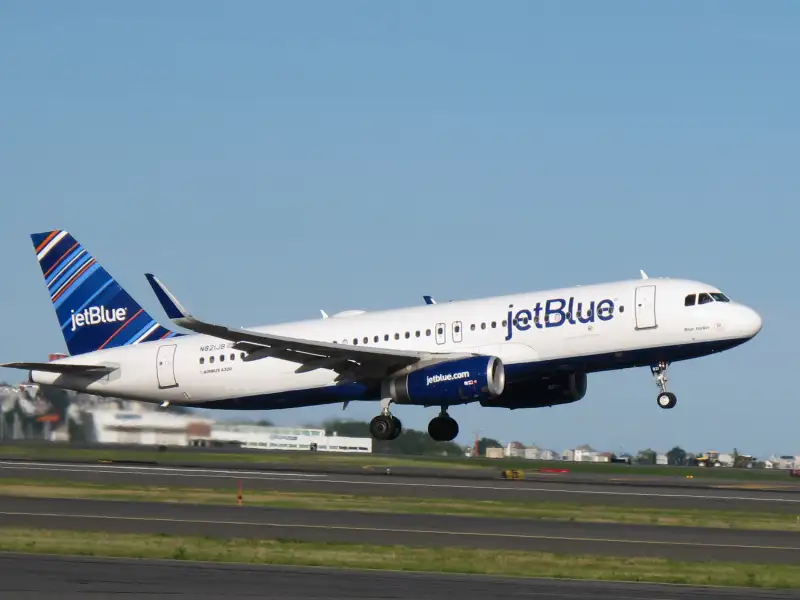 A new JetBlue sale stretching through Wednesday means that flights for Florida and the Caribbean are dirt cheap. Here's a sampling of one-way airfare prices, generally available for flights heading in either direction.
Jacksonville-Fort Lauderdale: $49
Detroit-Fort Lauderdale: $74
Tampa-Washington, D.C. (DCA): $89
Pittsburgh-Fort Lauderdale: $94
Sarasota-New York (JFK): $119
Orlando-Worcester: $139
Chicago-San Juan (Puerto Rico): $144
Fort Lauderdale-San Francisco: $169
Again, this is just a sample of prices. It appears as if most, if not all, of JetBlue's flights to, from, and around Florida and the Caribbean are on sale. Check out the full list of routes and prices here.
Fares are valid on bookings made by Wednesday, August 12, for departures between September 1 and November 20. Availability is limited, and there are a few blackout dates, including days around Labor Day and Columbus Day weekend.
Before booking, take note that the period when these prices are valid for travel coincides with the tail end of hurricane season, generally considered to stretch from June through November for Florida and the Caribbean. There had to be a catch, right?
Read next: Save With Last-Minute Vacations