A Former Microsoft Exec Explains Why It's Smart to Be the 'Dumbest Guy in the Room'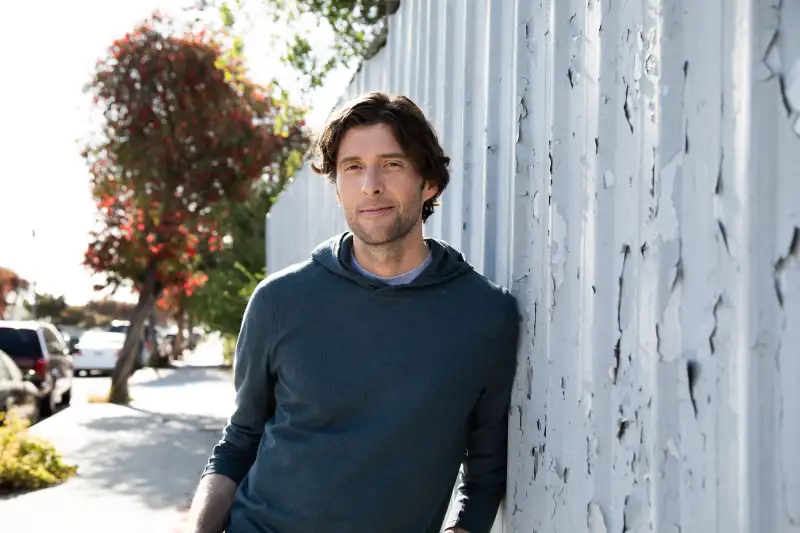 Stefan Weitz always wants to learn more — even when it makes him look stupid.
The tech veteran spent nearly 19 years working at Microsoft, from 1997 to 2016, rotating among many different roles, including overseeing the company's Google-rivaling search engine Bing as a senior director.
Now the former software executive is creating something all his own: a business called Jetson, which launched June 4, that aims to upend how we think about and interact with the health care industry, starting with selling the world's first-ever seasonal probiotic.
To get where he is, however, Weitz reveals that he's always sought out what he doesn't know or understand.
Start Big, Learn More
"I got [to Microsoft] as a kid basically," after graduating from Gonzaga University in 1996, the 44-year-old tells Money. He started in e-commerce at the tech giant and then roved around the company, "always going after large crazy projects" — like taking on Google even when it looked like it might be foolish. Weitz's own background knowledge for the project didn't seem to matter.
"I always wanted to be the dumbest guy in the room, frankly," he says. "I didn't have experience [in the area], but I could learn a lot. Naïveté helped. If you come in with baggage, you might assume things you've done before will work. I'll learn it all from scratch and do it that way. I would go in [at Microsoft] whether it was search or education or WiFi. I did everything there except HR and finance."
That perspective allowed Weitz to solve problems at a huge company by thinking on the spot and gathering information from the people around him, which helped lead to the surprising staying power of Bing. The search engine is celebrating its 10th anniversary.
Don't Be Afraid to Say 'I Don't Know'
Now he presses that advice to others in his industry coming up behind him.
"One thing I always tell young people is to think with a growth mindset. Always be willing to ask dumb questions. Always be willing to say, 'I don't know,' even if you look stupid in front of Bill Gates," which, he confesses, he definitely did. "It disarms people and is helpful. Be vulnerable, know what you're good at and not good at. As soon as you're faking it, you're not going to learn."
A Change of Plans
That ignorance-as-secret-weapon approach extends to his latest venture diving into probiotics and health care. The idea for his new company Jetson originated after he was diagnosed in 2005 with multiple sclerosis, the chronic disease that attacks the central nervous system.
Weitz was on a "very Western regimen of expensive pills" that cost $60,000 to $70,000 per year just "to keep me healthy," he explains. While he feels lucky that he had the financial resources to cope with his illness, he found the treatment extremely lacking.
"Even with all that medication, I was going through a lot of pain. I was taking 2,000 mg of painkillers a day. I would run huge projects. I built Bing. I couldn't stop," Weitz says of that time. "I had to keep pushing through. I did this so I could keep pushing through eight years because of who I was."
Then Weitz got in touch with his friend Dr. Mark Hyman, who told him, "You're a mess, and you're killing yourself by doing what you're doing," according to Weitz.
Hyman put Weitz on a different path. Weitz began taking probiotics, sleeping more, and paying close attention to his nutrition. "Within literally three weeks of starting that program, I went from taking all those painkillers to taking zero." Research has shown that the gut microbiome plays an important role in autoimmunity, and studies have shown changes in the gut microbiome of MS patients.
"It's remarkable to me. It was this revelation that what you put in your body — food, probiotics — has an amazing ability to fix what's wrong with us, which we believe can only be fixed through a pill or shot," Weitz says. He adds that it "pissed me off" that other people weren't afforded the same treatment as him.
Tapping into a New Market
After working on creating the probiotics over the last year and surveying the market, Weitz says he wants to deliver a more straightforward, healthful product "without all the bullshit." He believes the seasonality and freshness of his probiotics will stand out from the competition. Jetson's seasonal probiotics aim to address certain needs at different times of the year, including strains to deal with mood, immunity, and allergies. They're tapping into the subscription model; Jetson costs $35 a month.
Probiotics also happen to be big business at the moment. One report suggested that the probiotic market took in $36.6 billion in 2015 and Weitz asserts that the growing market for probiotics will reach "$75 billion by 2024." Probiotics, long associated with gut and digestive health, have also been linked with treating and preventing certain illnesses like gastrointestinal issues, allergies, and vaginal and urinary infections in women, according to the Harvard Medical School. Somehow, this bacteria is having a moment — and Weitz hopes to stand at the front of the line.