At This New Airport Terminal, Dogs Are Treated Better Than Humans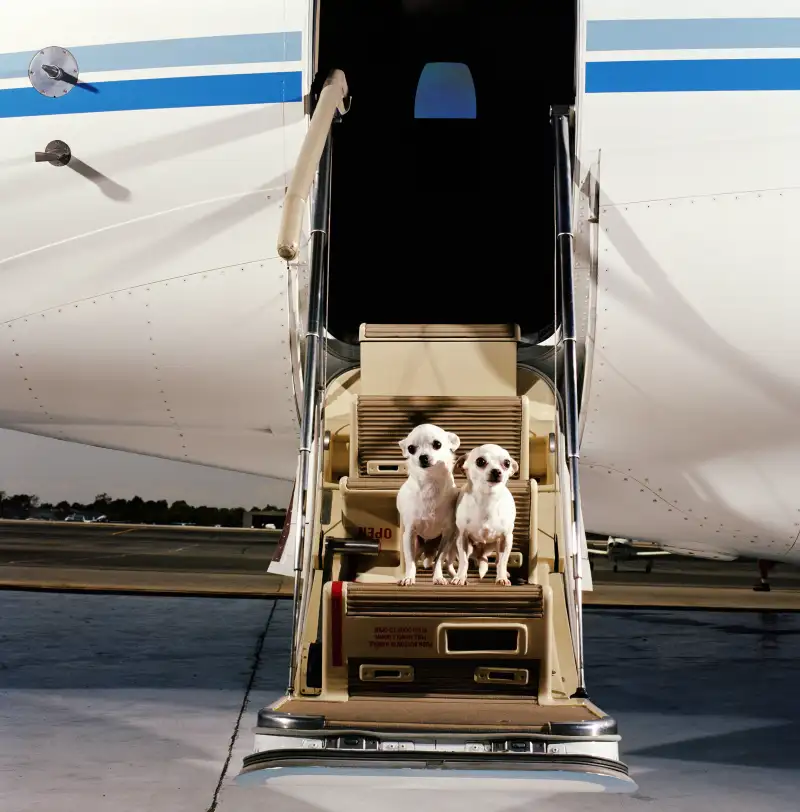 New York's John F. Kennedy international airport will soon be adding pools, massages, and spa treatments. But before any humans readers get too excited, there's a catch: those amenities are exclusively for pets.
The New York Post reports that JFK's new $48 million Ark terminal will be used exclusively for shipping animals and include many of the amenities of a five-star hotel. Dogs will be free to frolic in a 20,000-square-foot "resort" that will include bone-shaped pools, massage therapy, and "pawdicures," while cats can spend their pre-boarding hours lounging in a specially made jungle featuring bespoke climbing trees.
Canines who won't be joining their owners on a flight can stay over at the $100-per-night pet hotel, complete full-sized beds and flat-screen TVs. The Ark will also have designated spaces for horses, cows, and other animals. Horses will have special pens with soft, hoof-friendly flooring, for instance.
If much of this sounds better than what humans generally get to experience at airports, the Ark's designers agree. "It will be a place for people who love their pets like they love their kids," Cliff Bollmann, an architect on the project, told Crain's New York Business. "Maybe more."
With the new terminal, expected to open in 2016, John F. Kennedy is rapidly becoming one of the most pet-friendly airports in the world. Earlier this month, JetBlue announced it was opening a new park lounge in JFK's terminal 5 that includes a fenced-in dog run with synthetic grass.
Unlike the Ark, the park also includes more people-centric attractions like wifi and food trucks. Sometimes you have to throw the humans a bone, too.