4 Strategies to Land Your Dream Job This Year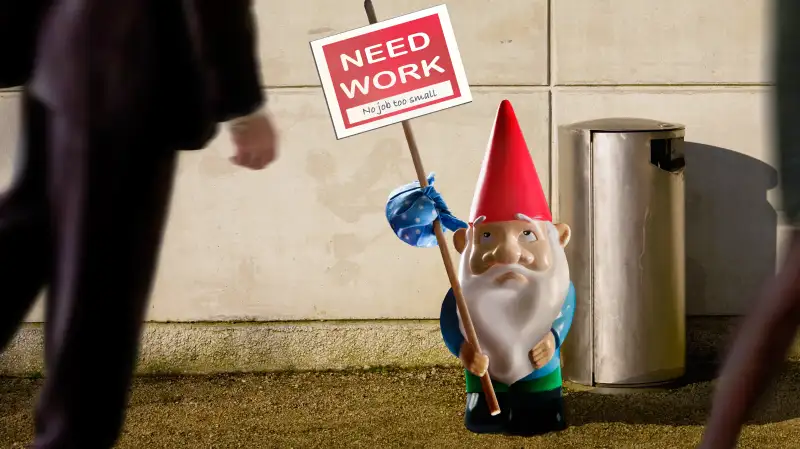 Andrew Bret Wallis—Getty Images
New year, new job. That's the mantra for many workers as 2015 kicks off. According to a survey by career management experts Right Management, 86% of workers in North America say they plan to actively look for a new job this year. That's up from 83% last year and just 60% at the peak of the recession in 2009.
Buoyed by a rapidly improving job market and strong economy, people are feeling more confident about seeking out new opportunities. There's no time like the present: The first Monday after the New Year is the busiest day for job search, and January is the busiest month of the year, according to job search engine SimplyHired. It was a gangbuster day: On Monday, job searches were up 56% from the December average.
"We call it 'Job Hunt Monday.' It's like a Cyber Monday for jobs," says Kristy Stromberg, senior vice president of marketing for SimplyHired. "The holidays are over and people are thinking about how they can improve their lives. We all spend so much time at work, finding a new job is a great way to make a positive change."
Job-seekers are justifiably optimistic. More than one third of employers expect to add full-time, permanent employees in 2015, according to CareerBuilder's annual job forecast. That's the best outlook from the survey since 2006, up from one-quarter of employers last year.
The hottest industries for hiring are information technology, financial services, manufacturing, and healthcare, according to CareerBuilder. The biggest demand is in jobs tied to revenue growth, digital innovation, and customer loyalty—think sales, data analysis, and customer service.
The War for Talent
You'll be especially attractive if you have expertise in hard-to-fill positions. More than three-quarters of human resource executives polled by Challenger Gray & Christmas report they are struggling to fill open positions, and 91% say that if the economy keeps expanding at its current rate, the war for talent will worsen.
Experience is most in demand in emerging fields such as cloud computing, mobile and search technology, cyber security, managing and interpreting big data, alternative energy, anti-terrorism and robotics.
Even if those areas aren't in your wheelhouse, you'll have an edge if you are considered a top performer at your current company. That's if you've been receiving higher than average raises, bonuses, or promotions in the past few years. Losing talent is a big worry for employers: Nearly 60% of 4,700 companies surveyed in a PayScale.com compensation report said keeping higher performing workers from jumping ship is a top business concern, up from 20% in 2010.
Recruiters also like to target passive job seekers, those folks already employed who are just too busy to look for work.
"The balance has really shifted toward the job seeker," says Stromberg. "Even if you're working in an industry that's contracting, now is a good time to make a move. Competition for talent is hotter. Employers are going to have to take more risk in hiring someone outside their traditional industry."
Accurate, real-time salaries for thousands of
careers.
If you're itching for a new opportunity, use these strategies to make it happen.
Get the inside scoop. Many job openings, especially those at higher levels, are only announced internally, so you need to get insider info. Reach out to people you know at companies where you want to work. If you don't know anyone directly, tap your personal network or use your LinkedIn contacts to make a connection to someone in the know about internal job openings. SimplyHired has a tool on its website that allows you to match job openings with your LinkedIn profile so you can see who in your network is at that company.
Be top of mind. Attract employers' attention by raising your profile. Speak at industry conferences. Be active in professional organizations and on social media. Look at what your online presence signals about you. Use language in your LinkedIn profile that matches the type of positions you'd like to land so recruiters find you when they search for candidates. Create a website that showcases your work so it turns up in online searches for you.
Try temp work. If you've been out of work for a while, part-time, temporary, or contract positions are a good way to keep your skills up to date and can be a steppingstone to full-time work. Temporary employment is expected to pick up over the next 12 months as a way for employers to fill in-demand roles or keep costs lower with a flexible workforce even as business picks up. According to CareerBuilder, 46% of employers plan to hire temporary or contract workers in 2015, up from 42% last year. Of these employers, 56% plan to transition some temporary or contract workers into full-time, permanent roles.
Be open to opportunities. If a recruiter calls you or a friend passes on information about a job opening, find out more even if you're not interested in the position or looking for work. A recruiter may know about another opportunity that's a better fit. It is also a chance to share the information with others in your field that may be looking to make a change.
If you pay it forward, one of those people may pay it back when you are ready to make a move.