Refusing to Answer This One Job Interview Question Helps Men - but Hurts Women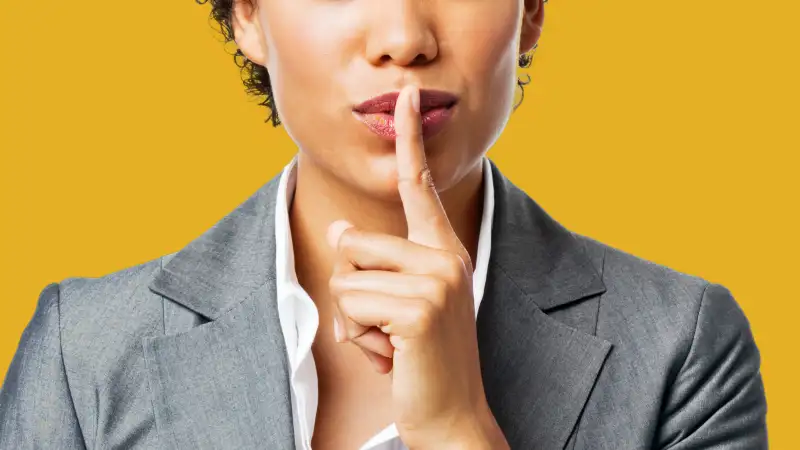 When it comes to job interviews, playing coy can pay off—at least for men.
Across the board, people who are asked about their salary history but refuse to disclose their pay tend to make more than those who willingly give up that information, according to new research from PayScale.
Yet women don't get the same advantage—and, in fact, pay a price for their discretion. Women who refuse to disclose what they make generally earn 1.8% less than women who do give up the details. If a man refuses to disclose his current salary, however, he gets paid 1.2% more.
Nearly half of Americans say prospective employers ask about their pay history, according to the PayScale research—and the question comes up most for people seeking more senior (and better paid) positions. For example, about 40% of people seeking positions as a director, vice president or executive say they were asked about their pay history.
Of those who do get asked, only about 23% people say they decline to answer. On this front, age seems to correlate with the confidence to say no: About 28% of baby boomers say they have refused to disclose their salary, as opposed to just 18% of millennials.
How to Say No
Of course, declining to answer an interview question can be tricky—after all, telling potential employers that your salary is "none of their business" probably won't go over well. There are some smart strategies you can employ to skirt the issue, however.
The best option is to "flip the conversation," according to Lydia Frank, PayScale's vice president. Do some prep work around what's an appropriate salary for the position and approach the conversation talking about your expectations, instead of waiting for a potential employer to ask about your salary history.
You can also politely respond to any salary questions by saying that you will consider a "competitive offer," Frank suggests.
"Your salary history really shouldn't influence what a new employer offers you," she says. "They should already know how they value that position and are planning to price it."
Banning the Question
These types of salary questions have drawn more attention lately, as they are seen as perpetuating long-term pay inequity. Advocates argue that when past salary is used to shape compensation at each new job, one discriminatory pay decision leads inevitably to another one—creating a cycle of lower earnings throughout a career.
That's why some state and local governments are moving to block employers from even broaching the topic. A new Massachusetts law, which takes effect in July 2018, blocks local companies from asking about salary history before offering applicants a job. New York City followed suit earlier this year, passing legislation that will forbid prospective employers from asking job applicants this question.
On the national front, Rep. Eleanor Holmes Norton (from Washington, D.C.) reintroduced the Pay Equity for All Act in the U.S. House of Representatives in May. The bill—which initially proposed during the last Congress—would bar employers nationwide from asking about previous salaries. The legislation has not moved ahead, however, and legislation tracking site Skopos Labs predicts it only has a 12% chance of being enacted.