Wardrobe Mistakes That Will Blow a Job Interview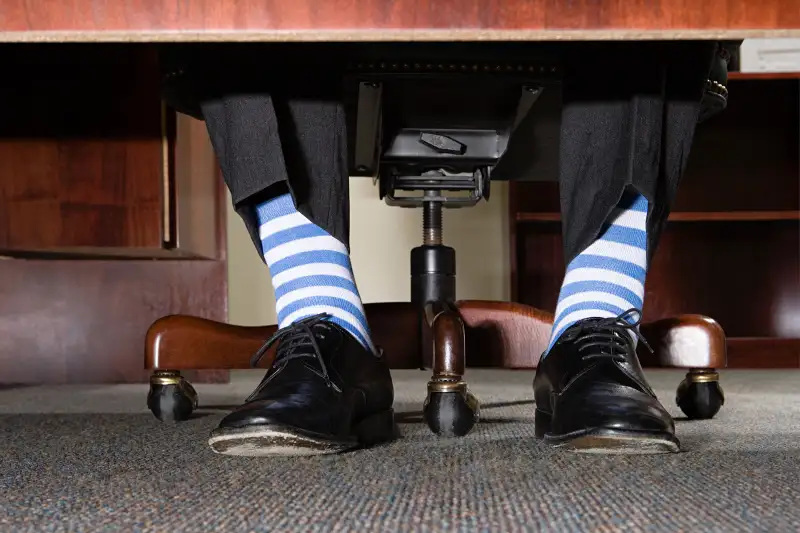 XiXinXing—Getty Images/iStockphoto
In a large, gleaming office building in midtown Manhattan, I noticed a bunny and a pirate waiting in the elevator bank. Given that was just before Halloween, I assumed the two were en route to an office party. And given that the bunny and pirate were two small children, the picture was perfectly appropriate. But it reminded me of my recruiting days, when some candidates wouldn't be dressed so appropriately. I never saw a bunny suit or pirate outfit, but I did have a candidate lose an offer over Mickey Mouse socks.
Here are five tips for interview-appropriate attire:
Mind the details
The Mickey Mouse socks were worn by an experienced candidate for a strategy consulting role. The socks peeked out from an otherwise business-appropriate suit, but the interviewer felt that they showed a lack of judgment given the C-level clients this candidate would need to counsel. It's fine to show some personality in the color of a shirt, the pattern of a tie or scarf, or an eclectic piece of jewelry, but the more conservative the industry, the more conservative your choice should be.
Dress for your industry
While playing it safe works in conservative industries, such as banking, law, and consulting, it can signal being out of touch if you're interviewing for more creative roles or casual environments. You never want to dress really casual for an interview, even if you know that company employees routinely wear shorts and flip-flops to the office—it just looks too sloppy on a job candidate. However, a formal business suit could make you seem stiff in that kind of environment. In that case, opt for business separates, such as a sport coat and slacks or a skirt and sweater set.
Cover up
Even in more creative industries where you can dress more unconventionally, you still want to look professional. Skirts that are too short, tops that are too skimpy (even covered under a jacket, the top still needs to be substantive), and anything that's too tight (men, this includes you!) looks unprofessional. When in doubt about an outfit, get a second opinion from a professional friend, ideally someone who works in the industry and role you are targeting.
Stay up to date
It's important to get advice from someone currently working in your target company or industry because you want to look current. You want to be perceived as current on your market expertise, knowledge of trends, and technical skills, and your look can support (or detract) from this message.
Focus on the basics
Even as you update your look, refine your choices for your target industry, and show some (but not too much) personality, remember the basics: You should look clean, pressed, and tailored. Try on your interview clothes several days before the meeting so you have time to fix any loose buttons, iron out wrinkles, or get a new outfit altogether. After all, if it's been a while since you've interviewed, your suit may no longer fit!
Read next: Refresh Your LinkedIn Profile for Holiday Networking