How Today's Jobs Report Affects Interest Rates
Money is not a client of any investment adviser featured on this page. The information provided on this page is for educational purposes only and is not intended as investment advice. Money does not offer advisory services.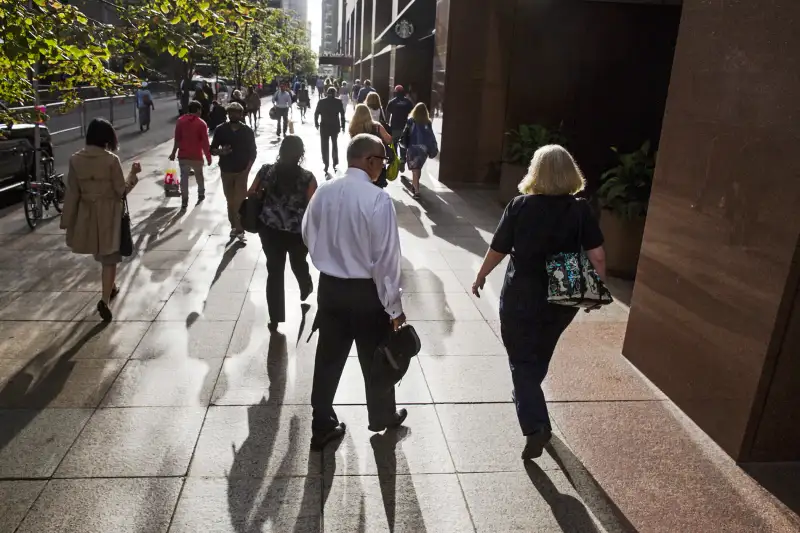 The economy continues to march ahead, as employers added jobs at a decent, if unspectacular, clip last month.
The Labor Department reported that 215,000 new jobs were created in March, while the nation's unemployment rate ticked up slightly to 5.0%. For the past three months, employers have added an average of 209,000 new positions.
Hourly earnings, meanwhile, grew 2.3% over the past 12 months, after taking a slight hit last month. The labor force participation rate rose to 63%.
The news reaffirms the Federal Reserve's cautious approach with raising interest rates.
Slow-growing wages have been one of the biggest trouble spots for the U.S. economy since the recession, keeping a lid on inflation and delaying the Federal Reserve's timing on raising interest rates. A broader gauge that takes into account both wages and benefits, the employment cost index, rose only 2.1% in the fourth quarter of 2015 compared to the previous 12 months.
"Bottom line, the U.S. labor market appear to be maintaining solid positive momentum as the first quarter comes to an end," notes Wells Fargo Securities senior economist Sam Bullard. "A continued, albeit a slowing, hiring pace is expected for the remainder of the year."
This puts the Fed in a bit of a pickle.
At the start of this year, prominent Fed officials were talking about multiple rate hikes this year after pushing up short-term borrowing costs at the end of 2015 for the first time in nearly a decade.
But a rocky start to the year thanks to economic troubles in China and weak energy demand caused stocks to drop like a stone, forcing central bank officials to reconsider the path of rate hikes.
"A slightly weaker projected pace of global growth," Fed Chair Janet Yellen said earlier this week, was a major development over the past few months.
Yellen's comments came after the Federal Open Market Committee decided to leave interest rates unchanged in March. Experts don't expect an interest rate increase until Fed's June meeting, at the earliest.
Borrowers and savers, then, will have to wait for the labor market to further tighten, and inflation to show some spine, before borrowing costs change. The Federal Reserve doesn't expect its preferred inflation metric to hit 2% until 2018, while long-term economic growth will run in the 2% range.
After years of carping by many market participants, it looks like the Fed's December rate increase is going to be the exception, rather than the norm.