Joe Jonas and Sophie Turner Got Married Last Night in Las Vegas. Here's How Much the Power Couple Is Now Worth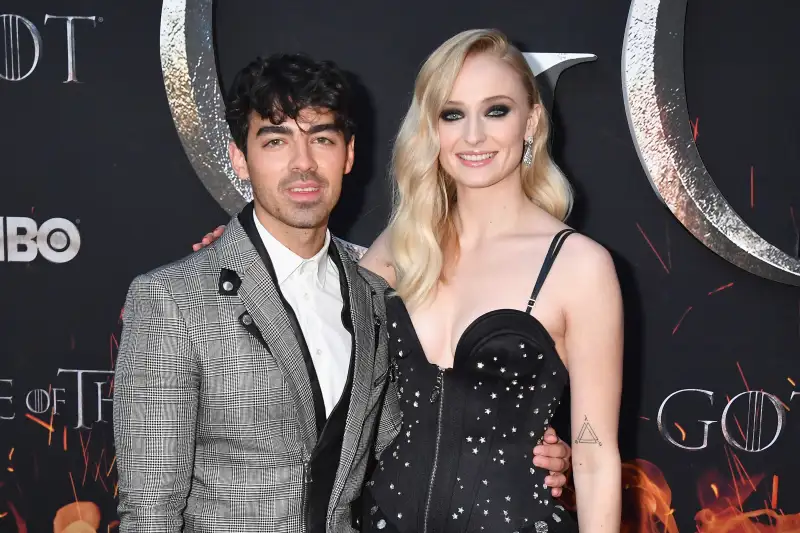 Jeff Kravitz—FilmMagic for HBO
Joe Jonas and Sophie Turner are no longer just friends — they got married Wednesday night at a chapel in Las Vegas.
Just like the Jonas Brothers predicted in 2012, she walked down the aisle; he saw all his friends smile. But unlike in that song, an Elvis Presley impersonator officiated the ceremony, Dan + Shay performed, and Diplo live streamed it on Instagram. For real.
Even before their wacky wedding, the couple's stardom was off-the-charts. Turner plays Sansa Stark in Game of Thrones, the final season of which is airing now before some 38 million people. Jonas recently reunited with his brothers after a six-year band hiatus to announce a new album and tour.
They're both well-compensated for these pursuits: Together, Joe Jonas and Sophie Turner's combined net worth is more than $30 million.
Jonas carries the bulk of that figure. Celebrity Net Worth, which uses real estate records and news reports to come up with figures, estimates that the 29-year-old is worth $25 million.
Although he's young, Jonas has had a long and lucrative career. He and his brothers dominated the Disney Channel scene in the 2000s, with four official albums, a 3D concert film, a TV show, two made-for-TV movies and hundreds of sold-out tour dates all over the world. These projects and others helped them land on Forbes' Celebrity 100 list of the highest-paid entertainers in 2009 and 2010; they earned $25 million and $35.5 million, respectively.
Once the the band broke up in 2013, Jonas continued to be successful with solo projects like DNCE. Then, to fans' delight, the brothers got back together earlier this year.
As Republic Records chairman Monte Lipman told Variety, the reunion was "not a marketing ploy. It's not anything that was calculated. It wasn't a money grab."
But the Jonas Brothers' comeback is almost certainly earning big bucks. Their single "Sucker" has been streamed more than 229 million times on Spotify alone, which according to a royalty calculator shakes out to about $916,000 just for that service. This week, they confirmed a 40-date tour across North America. The new record, Happiness Begins, is available for preorder for $10.99 on iTunes.
Turner, meanwhile, could be worth up to $5 million, according to The Richest. Details about her finances are much more scarce, but we do know that the 22-year-old earned about $175,000 per episode for the final season of Game of Thrones, which has provided her with a paycheck since 2010. She's about to star in X-Men: Dark Phoenix, which had a rumored budget of $200 million, and she's one of the faces of Louis Vuitton.
Turner and Jonas got engaged in 2017, when he popped the question with a ring that one jewelry expert told Money was worth $150,000 or more. They have two dogs, Porky and Waldo.
As far as guilty pleasures go, the often-goofy couple appears to splurge on vacation. Last year, they went to a $45,000-a-night resort in the Maldives, and last month, the duo took a trip to Cabo San Lucas, Mexico. They also, of course, attended Nick Jonas and Priyanka Chopra's many weddings last year, which added up to more than $600,000.
Jonas and Turner's own union was much cheaper. They didn't even purchase expensive wedding rings — the bride and groom wore Ring Pops.