Bank Acquiesces to Millennials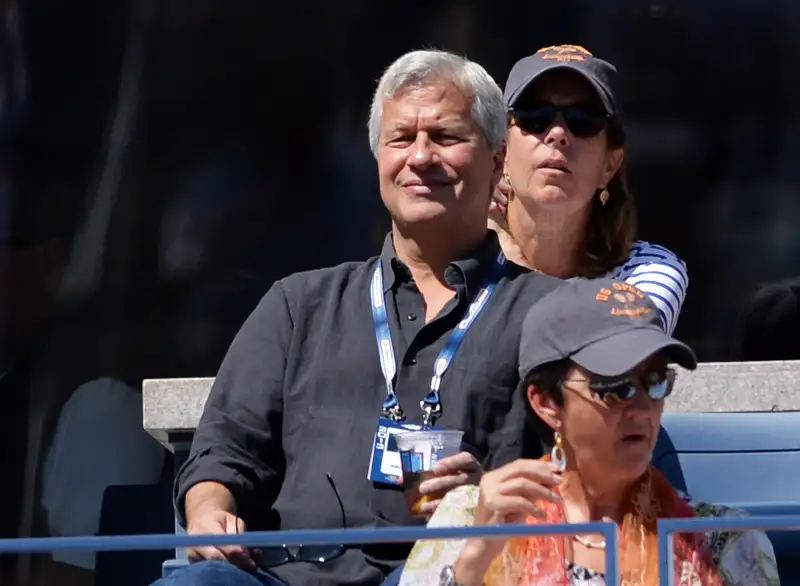 Honda, Stan—AFP/Getty Images
Just in time for summer, J.P. Morgan Chase, America's largest bank, has decided that suits are optional.
It has been over 16 years since the Dot Com era ushered in casual office attire—which the Silicon Valley vanguard then took to hoodies—and J.P. Morgan has finally received the memo, which was forwarded to employees on Friday.
According to the Wall Street Journal, the memo followed a visit to Silicon Valley by CEO Jamie Dimon, where he felt the bank's dinosaur-like dress code didn't match with other industries.
The specifics of the new dress code indicate that business casual is safe for work in most settings, but baggy or revealing clothing are still banned, as is athletic clothing. Jeans and "athletic shoes" are only okay with managerial permission, but polo shirts are allowed—an obvious pander to the golfers on staff who are likely irritated by having to change after the 5 a.m. tee time.
Like most dress codes, the memo indicates that context is key: "Business casual is not weekend casual, and if you're seeing a client you should dress for that client." Investment bankers, for example, will still suit up.
Read Next: Wardrobe Mistakes That Will Blow a Job Interview
Lax and accommodating as this may seem, rest assured the industry hasn't gone soft. Managers reserve the right to tell an employee to change or go home if their attire isn't up to snuff, and the company can also summarily fire anyone who dares wear a t-shirt.