Justin Bieber Wore a $25,000 Grill to His Wedding Reception Because of Course He Did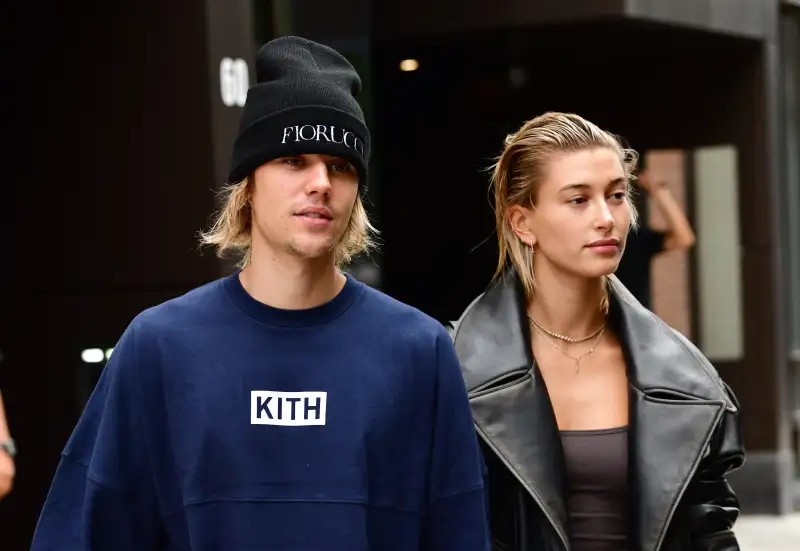 Tuxedo? Check. Bow tie? Check. Gem-studded grill worth $25,000? Mark down a check for that, too.
As you might expect, pop superstar Justin Bieber dropped a ton of cash earlier this week when he got married (again) to model Hailey Baldwin in South Carolina. In addition to his $50,000 watch and her $400,000 engagement ring, the singer adorned his bottom row of teeth with a $25,000 grill made by Ian "Gold Teeth God" Marks.
"I actually had no idea that he was going to wear it to his wedding," Marks told The Hollywood Reporter. "I thought the grills were just like some party favors he wanted because he was bored. It's pretty awesome."
Marks added that Justin Bieber's grill was made of natural five-carat lavender diamonds. He also made $1,500-a-tooth diamond fangs for the bride. Though Hailey Bieber didn't wear hers at the reception, both halves of the power couple posted black-and-white photos showing off the groom's grill. Together, the pictures have racked up more than 11.6 million likes on Instagram.
Judging from social media and leaked details, the Biebers' second wedding was an expensive affair. Justin and Hailey used their combined $268 million net worth to throw a party complete with a photobooth, crystal-studded champagne bottles, personalized sweatpants and a private screening of The Notebook, according to The Knot. The venue was the Montage Palmetto Bluff, which offers guests saltwater fishing, paddle boarding, a salon, two villages, a marina and a nature preserve.
Overall estimates of how much the Bieber wedding cost vary widely. British tabloid The Daily Mail calculated that the event cost $1.3 million — $300,000 of which went just to flower arrangements of white roses and chamomiles. E! News, by contrast, put the bill closer to $500,000, noting that the Biebers hosted a $95-a-head bottomless brunch to send off their guests.
But one thing is for certain: The Biebers' second nuptials cost a whole lot more than their first. In late 2018, the duo had a courthouse wedding in New York, where marriage licenses cost just $35.