Is Justin Bieber's Justmoji Worth $3?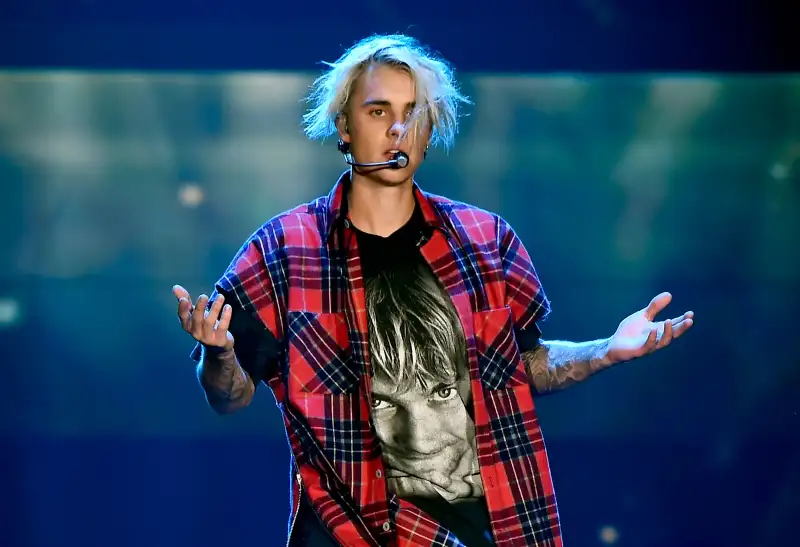 Want to send your friend an emoji of Juting Bieber blowing a kiss or a gif from one of his music videos? Justmoji has you covered. Looking to cash in on some of fellow celeb-moji-er Kim Kardashian's insane profits, Justin Bieber launched the Justmoji keyboard, an app with hundreds of emoji, gifs, and stickers depicting (or inspired by) the 22-year-old crooner.
It's a smart move for the business-minded Bieber. Emoji keyboards have become a lucrative, trendy business for the most social celebrities, and Bieber is one of the most socially-savvy stars of our time (Beiber boasts almost twice as many Twitter followers as Kardashian, with 82.4 million compared with Kim K's 45.8 million). Kardashian's Kimoji keyboard was bringing in a reported $1 million per minute when it launched in December—and Bieber's keyboard is already #1 in the app store.
And unlike the other emoji keyboards, Justmojis can be downloaded by anyone. Kimoji, Amber Rose's MuvaMoji, and Blac Chyna's ChyMoji require the purchaser to be at least 17 due to the explicit nature of some of the emoji. Justmojis have the potential to be an incredible money-maker.
But as far as celeb emoji go, Bieber's keyboard is rather pricey—it's $2.99 to download, compared to $1.99 for Kimoji, MuvaMoji, ChyMoji, and Stephen Curry's StephMoji (currently #2 in the app store). That's a 150% markup for Beliebers, who have taken to Twitter to express their distress.
How much is too much for a celeb emoji keyboard? What makes Bieber think he can up the ante on the $1.99-for-a-celeb-emoji-keyboard trend and add a whole extra dollar to the tab?
As a friend explained, $2.99 may seem steep (any smartphone has access to the standard emoji keyboard free of charge), but as far as products and events related to the singer go, this is but a drop in the Bieber Bucket. Tickets for his Purpose World Tour can run as high as $2,000 (in fact, his very vocal Twitter fans started a hashtag—#justiceforbrokebeliebers—when the tickets first went on sale), and merchandise for the tour, all of which is currently sold out, is priced from $40 to $300.
So, for a small piece of Bieber, $3 may be well worth it. My friend decided to purchase the app. But I think I'll stick with my $1.99 MuvaMoji. Sorry, Bieber.