How Much Money Kanye West Will Lose By Streaming 'The Life of Pablo' on Tidal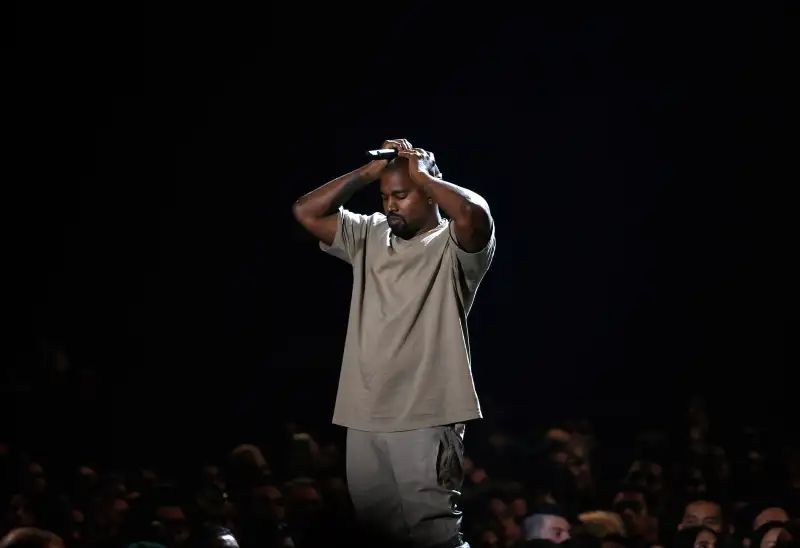 Kanye West went on yet another bizarre Twitter spiral over the long weekend, claiming to be $53 million in debt and asking tech billionaires like Mark Zuckerberg and Larry Page for financial aid. Apparently, the rant was effective in certain circles--the "hedge fund guys billionaires" came through, West tweeted.
Yet it's unclear the degree to which he's in debt, if indeed he's in the red at all. TMZ reports $53 million is likely the amount West has spent out of his own pocket on his various projects, not money owed to a bank. What's more, it's a bit of a head-scratcher that the artist would complain about money and then make his new album The Life of Pablo available only on Tidal, a music streaming service owned by pal Jay Z, and not on Apple Music or other services that would give West a guaranteed paycheck.
Read next: Why $100 Bills and €500 Notes May Soon Be Killed Off
So how much is Kanye leaving on the table by working only with Tidal for the time being? Last year, Information is Beautiful, a data visualization site, estimated that an artist earns around $2.30 per album download on Apple Music. So, for example, West and Jay Z's album Watch the Throne set a record when it was downloaded 290,000 times in its first week of availability, bringing in nearly $700,000 to the artists if you use the $2.30 figure.
This time around, Kanye could have seen a much bigger paycheck when you take into account that he wouldn't be splitting the profits with a music partner, and that it's been two and a half year since his last album, and that his antics in the days leading up to the release (including the Taylor Swift lyric heard 'round the world) garnered him unquantifiable press and media attention.
Read Next: How to Stream Kanye West's 'Life of Pablo' for Free
In addition to the revenues missing because no one can officially download The Life of Pablo via Apple Music or other services, pirating of the album has been rampant. According to TorrentFreak, "an estimated 500,000 people" have already pirated TLOP, and that number will only increase. (You can see how many pirated copies have already been taken down here.)
What's more, Tidal has been refunding customers who pre-paid as much as $20 for a download of the album (West nixed downloads at the last second) that they will not receive. It's abundantly clear that if TLOP does ever actually go on sale, it won't sell nearly as well as it would have had it been available for normal purchase at launch.
Read Next: How to Handle a Kanye West in the Workplace
Among the other lines disseminated recently on social media by Kanye was one pointing out that money doesn't make him who he is. This is probably for the best, because in this instance he doesn't appear good at getting paid.
The good news? Thanks to Ye's exclusive album release, Tidal shot to the #1 app download spot on the iTunes charts. This comes just after Rihanna's exclusive launch of her new album Anti netted Tidal over one million sign-ups in less than a day, according to Variety. And West is earning more money than most from the Tidal streams: Back when the music service re-launched, Jay told Billboard that West and 15 other artists each had "3 percent equity in the company." It's not Apple Music-level money, but if West can convert enough users to switch to Tidal from Apple Music/iTunes during a special 90-day free trial period, he may reap the benefits eventually. But that's a big "if."
Still, there's the case to be made that artists don't make much money off of album sales anymore anyway; rather, they count on touring, merchandise, endorsements, and other deals to boost their bottom line. For example, the Yeezus tour made over $25 million in 2013, and Kanye has his fashion lines, Adidas deals, restaurant company, and record label to make back some of the missed profits. Can you imagine if he announced a world tour? Perhaps he's taking some business lessons from fellow Tidal-exclusive artist Beyoncé and focusing on profit streams far beyond albums sales.