The One Big Money Lesson 'Queer Eye' Star Karamo Brown Taught His Sons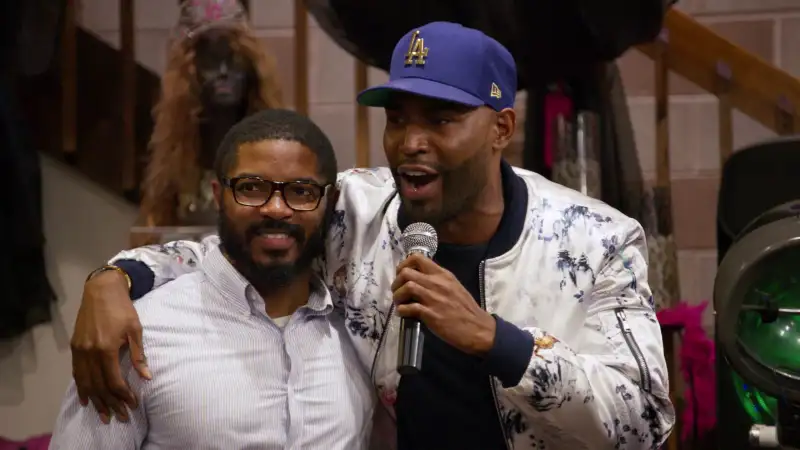 Nobody taught Queer Eye's Karamo Brown about credit.
It wasn't until he was about 24 — when he applied for his first credit card and got promptly denied — that Brown learned exactly what kind of doors a credit score can open (and close).
Now as a single parent, he's committed to giving his kids the financial tools that will prepare them for the future.
"I've always [told them], your credit card is like your report card for the world," he says. "Every decision you make, think, 'how is this going to affect my report card?"
As the "culture expert" on Queer Eye, the popular Netflix makeover show that returned for a second season this past Friday, Brown helps people confront the unspoken obstacles that are keeping them from living up to their full potential. Usually, those conversations revolve around priorities — what they're investing their time, money and attention in (video games, junk food, dead-end friendships), and what they should probably be focusing on instead (healthy relationships, a rewarding career, family).
It's a job he's well-equipped for. In 2007, Brown learned he was the father of a nine-year-old son, Jason. Less than a year later, Brown received full custody of his son, and then, in 2010, adopted Chris, Jason's half brother.
Many of the topics he navigates on Queer Eye, like how to support the people you love, take responsibility for your actions, and live an honest, happy life, is straight from Brown's dad playbook.
And learning how to handle finances is an important chapter.
"Every decision I'm making is to make sure the world they live in is a better place," he says. "When you break finances down in a way that kids can understand, it creates financial literacy that grows with them as they become adults."