Here's How Much Karlie Kloss' Engagement Ring Is Worth, According to Jewelry Experts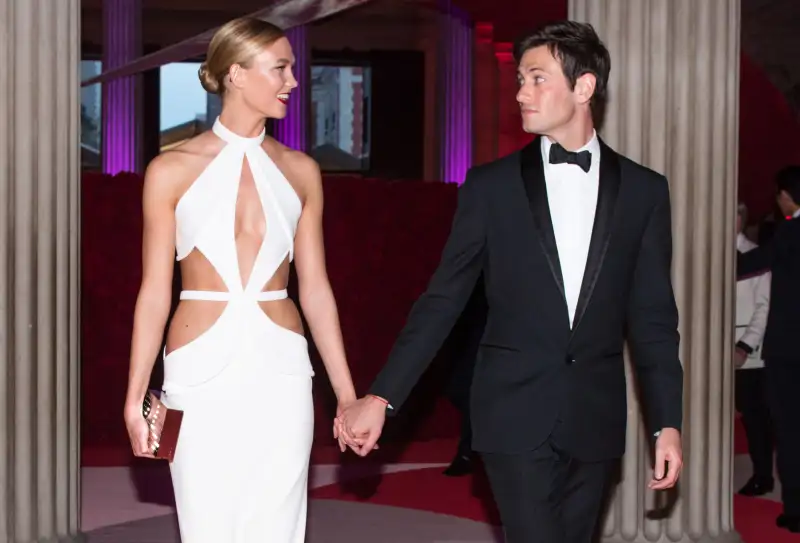 Joe Schildhorn — BFA — REX — Shutterstock
It may come as no surprise, but the new engagement ring that sits on model Karlie Kloss's finger is worth a pretty penny.
The model confirmed her engagement to investor and multi-millionaire Joshua Kushner this week and gave fans a glimpse of her stunning engagement ring.
Jewlery experts tell Money the ring likely cost anywhere between $200,000 and $500,000 due to its stunning center diamond and overall quality. The ring, which includes smaller diamonds along the band, has "a cushion cut diamond big enough to land a helicopter on," says Michael Fried, the CEO of Diamonds Pro, a company that helps customers find better diamonds for their money. Experts estimated the center cushion weighed at least seven carats.
The diamond also likely has VS1 or VS2 clarity, meaning that it's high quality and any imperfections in the diamond are paratactically invisible to the naked eye, says Benjamin Khordipour of Estate Diamond Jewelry, a New York-based engagement ring company.
Kathryn Money, the vice president of strategy and merchandising at Brilliant Earth, an ethically sourced jewelry company, says Kloss's ring falls in line with a consistent trend of "particularly fancy cut diamonds set on delicate diamond bands." The same can be said for model Hailey Baldwin's engagement ring from Justin Bieber, as Money detailed earlier this month, as well as singer Ariana Grande's from comedian Pete Davidson.
Kloss, who started her modeling career at age 14, is also an entrepreneur who developed a scholarship program for girls who code called "Kode with Klossy." Taylor Swift fans may also recognize her as one of the singer's closest friends.
An engagement ring that cost hundreds of thousands of dollars likely did not dig too far into Kushner's wallet. He founded Thrive Capital, a venture capital investment firm that has been involved in companies like Instagram as well as other internet companies, and co-founded Oscar Insurance, a health insurance start-up. That Kushner name should sound familiar, too. He's the brother of Jared Kushner, the real estate developer-turned-senior adviser to President Donald Trump, his wife Ivanka Trump's father. They are both the sons of Charles Kushner, the real estate developer who founded Kushner Companies who spent time in federal prison after he pleaded guilty to several counts of tax evasion, witness tampering and illegal campaign contributions in 2005.
Nevertheless, Kloss's fiancee spent far more on the ring than the average American, who spends $6,351 on an engagement ring, according to 2017 research from The Knot. The value of a ring depends on a number of factors, most notably the quality of the diamond. That can be measured by the "4 Cs": cut, color, clarity and carat.