Bethenny Frankel Once Sold Her Apartment in a Day. Here's Her #1 Tip for Selling Your House Quickly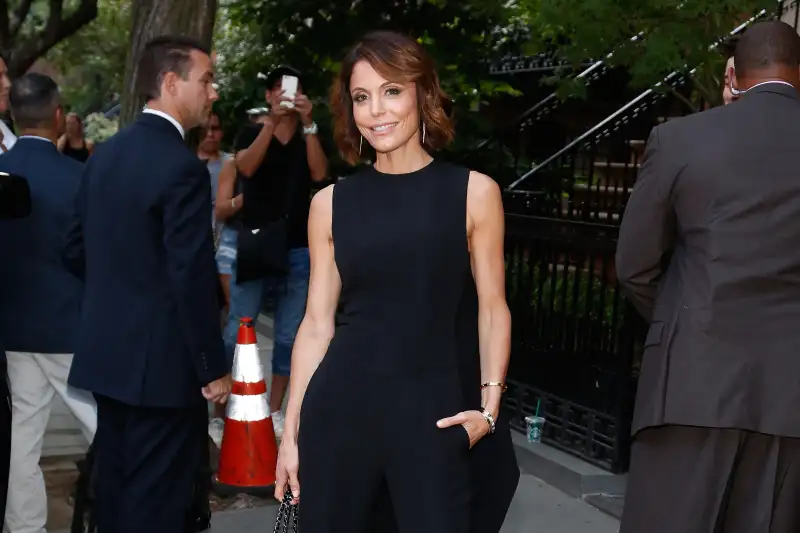 Making your home or apartment more attractive to potential buyers is a daunting task.
Of course there are some qualities about your home that you can't control, like its location or square footage. But the interior design, appliances and décor on display? You have the agency to make smart decisions about these aspects of your home to help it sell faster, says Bethenny Frankel, the Real Housewives of New York star and Skinnygirl CEO who has used her real estate acumen on her home renovating show Bethenny & Fredrik.
"You want to have it have your own design but not be too taste-specific," Frankel tells Money in a recent interview.
And Frankel knows how to sell fast. Her 3,330-square-foot condo in TriBeca, an affluent neighborhood in New York that celebrities flock to, sold in one day for the full asking price of $6.95 million, the Wall Street Journal first reported back in 2016.
From there, Frankel moved into a 4,000-square-foot loft in SoHo, a hip neighborhood of New York City where other celebrities like model Heidi Klum and singer Zayn Malik live. She has no plans on leaving her meticulously designed home anytime soon, but the marketably of the apartment is always on her mind. The gorgeous loft features neutral tones, pale grey flooring, decorative mirrors, a marble island in the kitchen and art lining the walls.
Frankel, who recently opened up about her path to financial freedom in Money's September cover story, says she designed her home to express her own tastes and interests, but not in an over-the-top fashion that could push a buyer away down the road. "It's mostly neutral," she says. She kept in mind that she wanted the home to be desirable to any buyer — a single man, a single woman, a single parent or a family — and she thinks other homeowners should do the same.
"Don't get caught up too much in all that you want because someone else might not exactly like that," Frankel says. "But, at the same token, it's your house, and you should have it be your preferred design. You can bridge both."
Keeping your home neutral and decluttered is common advice for sellers. Removing personal items and repainting the walls with neutral tones can more easily allow a potential buyer to imagine themselves living there, as tips from both HGTV and Trulia suggest. On top of that, the color of the walls in your home can even up its value, according to a recent study from Zillow.com. And nice, stainless steel appliances have been proven to help speed up a sale, too.
Finding that happy medium can benefit your real estate prospects in the long-run, Frankel says. She recently used her real estate acumen for Bethenny & Fredrik on Bravo. Along with Million Dollar Listing star Fredrik Eklund, Frankel worked to redesign homes with a budget and long-term thinking in mind. (Of course, she'll be the first to tell you that she was perhaps a bit more focused on saving money and keeping a budget than her co-star.)