Katy Perry and Orlando Bloom Just Got Engaged. Here's How Much the Ring Costs, According to Jewelry Experts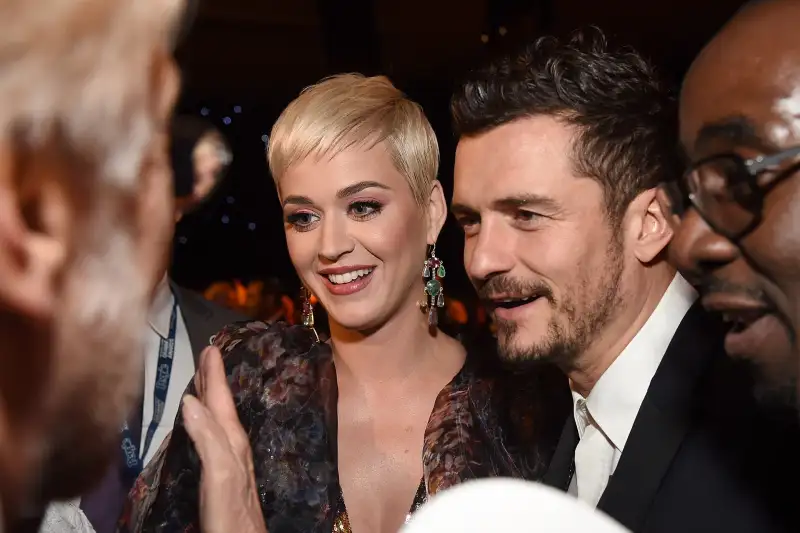 Michael Kovac—Getty Images for NARAS
Another high-profile engagement, another enormous ring.
Katy Perry and Orlando Bloom announced their engagement on Instagram Thursday with an image of the two of them, heart-shaped balloons, and a massive engagement ring sitting on Perry's ring finger.
The flower-shaped ring features eight round-cut diamonds surrounding a ruby, and likely cost hundreds of thousands of dollars, jewelry experts tell Money.
"Not only is the ruby stunning, but they did an amazing job incorporating larger diamonds in the floral pattern halo," says Michael Fried, CEO of The Diamond Pro, who estimated the ring could cost north of $250,000. "The effect is mesmerizing."
Benjamin Khordipour of Estate Diamond Jewelry estimates the ring features a 3.5-carat center ruby, with the clusters of round-set diamonds surrounding it at around 4 carats. The craftsmanship of this ring, he says, is "truly inspired by the Edwardian era," a period in the early 1900s that saw extravagant and detailed ring designs — including those with a floral shape.
Some believe the center stone in Perry's ring is not a ruby. In an interview with E!, Andrew Bloom, president of WP Diamonds, estimated the ring could cost a whopping $5 million. That's because he believes its center is a 4-carat pink, oval-shaped diamond — which would up the cost.
"There is no possible way that a ruby this size could cost that much," Khordipour says. A representative from WP Diamonds did not respond to request for comment.
Whether six or seven figures, Perry's engagement ring is far more expensive than what the average person would get. Just this week, a new survey from the New York Times's The Upshot and Morning Consult found that, of 1,640 adults sampled, the median payment for an engagement ring was $1,900. That's much lower than the estimated average calculated by The Knot each year. In 2017, The Knot said Americans spent an average of $6,351 — a number that continues to grow each year.
For decades, the wedding industry has led Americans to spend more and more on engagement rings. Marketing campaigns have encouraged buyers to spend three months worth of their salaries on engagement rings, according to The Knot. But it seems folks aren't following those guidelines much anymore. The Times and Morning Consult study showed that the majority of Americans spent around two weeks or less of their salaries on engagement rings — though Americans earning $23,000 or less a year spent more than 2 months worth of their salaries.
For multi-millionaire celebrities like Perry and Bloom, however, cost is probably not much of an issue.