You Can Get a Dozen Krispy Kreme Doughnuts Today for Only $1. Here's How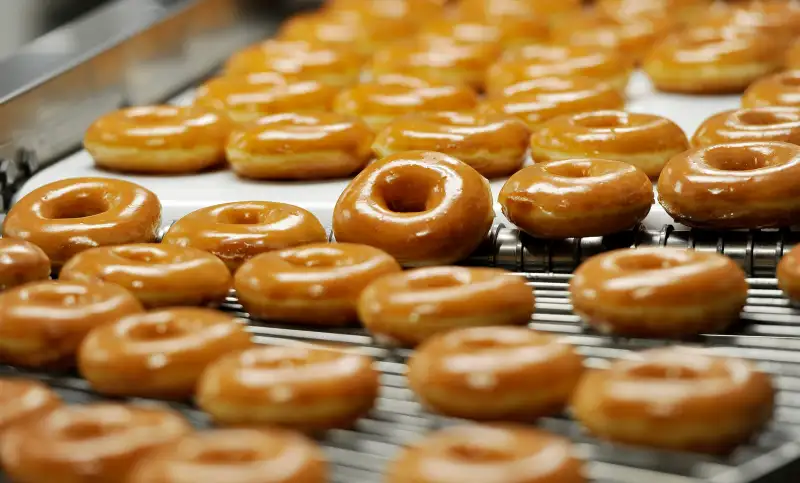 Portland Press Herald—Press Herald via Getty Images
Krispy Kreme Doughnuts has an amazing deal that you — and your friends, family, or coworkers — need today: Buy a dozen doughnuts, and you can get another dozen for just $1.
Krispy Kreme hosts an annual "Day of the Dozens" deal every Dec. 12 (a.k.a. 12/12). That's today.
All you need to do to take advantage of the "Dozens" deal is find a participating Krispy Kreme Doughnut shop (the vast majority are participating), and order two dozen donuts. You'll be charged $1 for that second box of a dozen donuts, today only: Wednesday, Dec. 12.
It's as simple as that. Note that there's a limit of two redemptions per customer — meaning you could order a total of four dozen doughnuts and pay $1 apiece for two of them. Enjoy, and share your dozens of doughnuts as you see fit.
And if you want free donuts from Krispy Kreme and other places, check out our calendar of special days throughout the year when you can get free stuff — including free doughnut days.