How a Father's Secret Recipe Turned This College Dropout into a Multimillionaire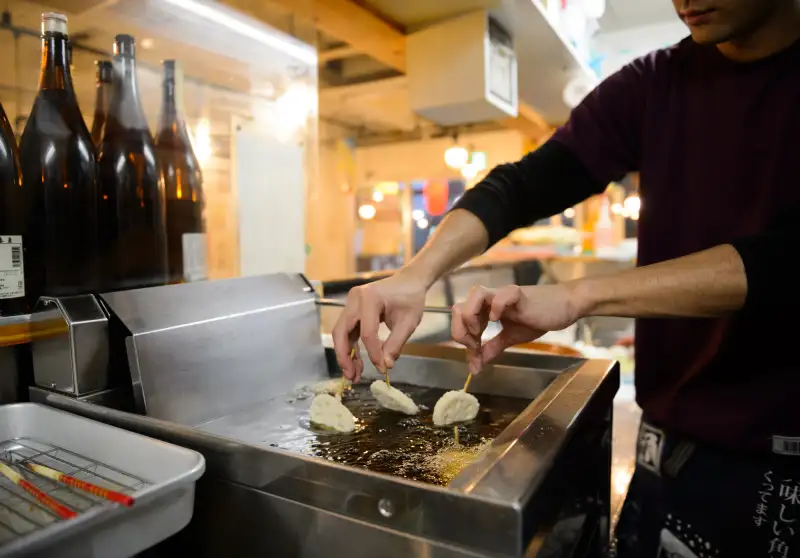 Akio Kon—Bloomberg via Getty Images
There are endless ways to become rich, and the particulars for how people build wealth tend to be pretty boring. But the origins of how one Japanese woman became a multimillionaire entrepreneur is a tale that's both riveting and touching. As Bloomberg reported, her path to wealth began after finding her deceased father's secret recipe for a fried meat snack.
Hiroe Tanaka was 21 when her father passed away. For years beforehand, she told Bloomberg, he used his downtime from working as a real estate agent to perfect her favorite meal, called kushikatsu. It's considered soul food in the city of Osaka: deep-fried meat cutlet skewers with panko crust.
After dropping out of college, Tanaka spent years trying to popularize kushikatsu, but couldn't get her own recipe to catch on. Then the global financial crisis hit, and the restaurant she was working for said it was going to close. She began to pack up her things.
"That's when she found it," Bloomberg reports. "It was in a box of memos and mementos from her dad. He'd left her the secret of his kushikatsu after all."
Tanaka, 46, now owns a 4 percent stake, valued at $3 million, in the company she subsequently founded, Kushikatsu Tanaka, Bloomberg says. The company has 146 restaurants, and a U.S. branch just opened in Hawaii.