This Company Thinks Everyone Should Have the Day Off Work on Leap Day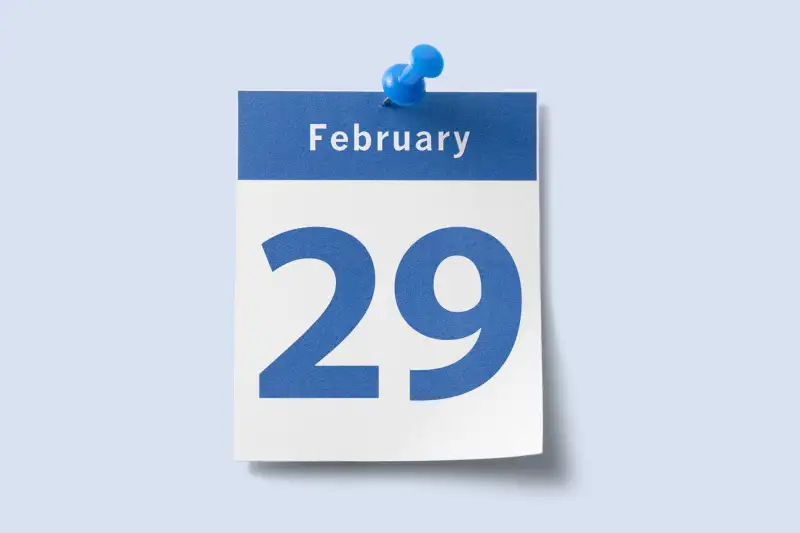 Taphouse Studios—Getty Images
Most companies' idea of going all out for Leap Day involves quirky sales or freebies, but one online retailer wants to go the next step and make Feb. 29 a day that all American workers eagerly anticipate.
This year Zappos.com has big aims for those extra 24 hours that only appear every four years. The company will give all 1,600 of its employees a paid day off on Monday, Feb. 29. And it's not stopping with its own workers.
Zappos, which is owned by Amazon, is campaigning for Congress and the White House to give all non-essential workers the day off on Leap Day, just as they do with Independence Day or Martin Luther King Jr. Day. Only in the case of Leap Day, the day off would come once every four years, not annually. The company's website explains its reasoning as: "Leap Day is a bonus day, and it should be used as a bonus day to do good -- for your community, your family, or yourself."
To help achieve this dream, Zappos has created a Change.org petition to get Leap Day declared a federal holiday and launched a hashtag campaign, #TakeTheLeap, asking people what they would do with the extra paid time off.
"We're big proponents of our culture that encourages out-of-the-box thinking and bold stunts," Zappos spokesperson Kristin Richmer told Adweek. "So celebrating Leap Day in a big way simply makes sense for us as a brand, while maybe not so much for other brands. We want to give that day back to the people."