If You Insist on Regifting, Here's How to Do It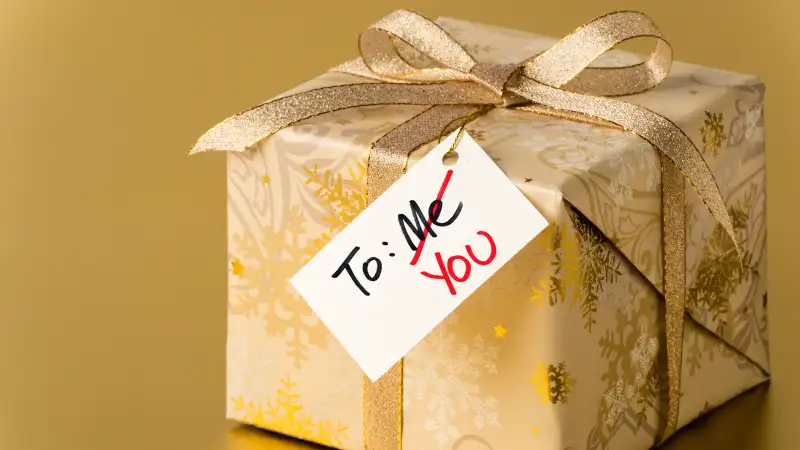 We've all been there: stuck with a present we don't want and feeling the urge to repack that hideous whatever-it-is and pass it off to the next unsuspecting person on our holiday gift list.
Should we give in to temptation?
"Nine times out of ten, regifting will come back to bite you in the butt. It doesn't have a lot of good spirit to it," says Lizzie Post, etiquette expert and co-author of the most recent edition of Emily Post's Etiquette.
She recommends that instead of repacking the item, you cut your losses and simply donate it, or at least be honest with your loved one: "Hey, I got two copies of this book for Christmas, would you like one of them?"
But if you feel that the unwanted present is actually a really good gift—just, you know, not for you—there are certain circumstances where recycling a gift is perfectly fine, says Diane Gottsman, owner of the Protocol School of Texas. "We've all gotten gifts that just didn't work, and we all want to be budget-conscious and not wasteful."
So if you're going to regift this year, follow these five rules and nobody gets hurt.
1. Keep It Out of Your Social Circle
"You need to be 99% sure that the person you are giving the gift to and the person who gave it to you won't ever find out about your regift," Post says. To avoid getting caught out, don't pass it along to anyone in your family if it came from another family member. Same goes for swapping within your circle of friends. Instead, take that ceramic pie bird from your mother-in-law and give it to your baker friend who lives in another state.
2. Have a Flawless Presentation
Make sure the item is in the original box and that both are in perfect, store-shelf condition. Anything that you've opened, tinkered with, or tested out shouldn't be going to someone else, says Gottsman. And don't even think about doing a bait and switch and putting it in a new box or different bag to make it look newer or more expensive than it actually is, she adds.
3. Skip Any Items That Aren't New
Anything that's been sitting in your closet for a while will not be to current taste and may look dated. You'll also want to be sure no original gift tags are still stuck to the package and, if regifting a giftcard, that the amount listed matches what's actually on the card.
4. Ditto the Unique and Homemade
"Do not regift any family heirlooms, anything homemade, or anything really unique," says Gottsman. "No matter how much you hate it, you should respect the effort, thought, and meaning behind that gift."
More generic and less expensive items, particularly perishables like chocolate or wine, lend themselves more easily to being passed along because we think of these hostess-type gifts as less heartfelt or meaningful than other presents anyway.
5. No Regifting the Ugly
Don't think of your regift as a way of unloading unwanted items. "If you find the item useless, ugly, or in bad taste, why give it to someone else?" asks Gottsman.
Your recipient still needs to feel that thought and effort went into their gift—even if it wasn't yours. "You need to really think about the person who will be receiving your regift and be sure that it is an item the person would actually want."
If the present you're thinking of regifting doesn't meet all the requirements on this list, put down that giftwrap right now. Return it, donate it, or find a special place for it in your closet so you can easily pull it out next year when your mother-in-law visits.