You'll Get an Extra Second in 2016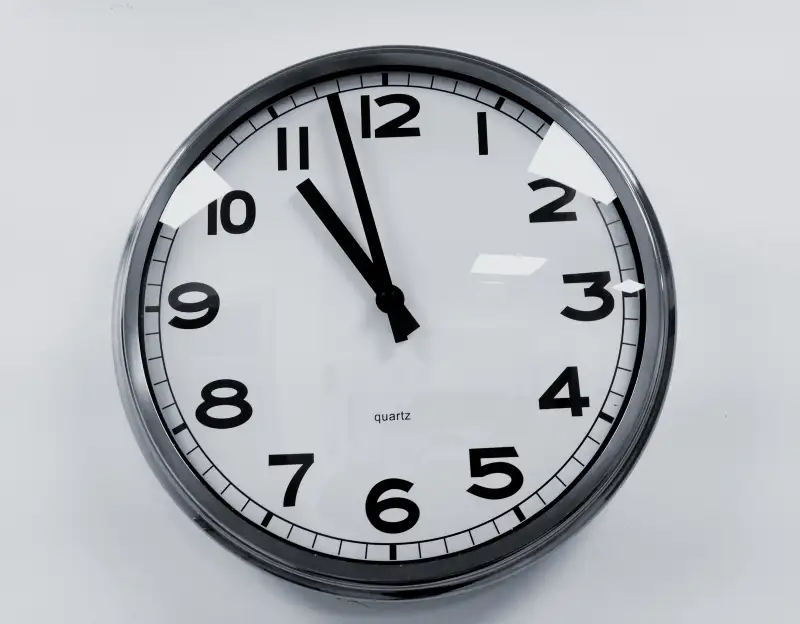 Jorge Felicidade / EyeEm—Getty Images/EyeEm
Your New Year's celebrations this year will last a second longer.
An extra second will be added to the clock on December 31st of this year, the timekeepers at the International Earth Rotation and Reference Systems Service announced Wednesday. Around midnight, clocks will read 11:59:60 rather than 11:59:59. The decision was made because every once in a while, one second is added onto years to ensure that the Coordinated Universal Time, or the worldwide time metric, is adjusted to keep up the variations in Earth's rotation.
Earth's spin isn't constant because the Moon's gravitational pull and environmental events like strong earthquakes can change how long the planet takes to rotate on its axis. Leap seconds make sure that atomic clocks match the slowing rotation of the planet.
Read More: Tons of Travel Deals Are Being Offered on Leap Year
There's an anti-leap second movement (because why wouldn't there be?). Opponents of the time metric argue that leap seconds should be done away with because they can create problems with computer systems that weren't designed to take them into account. Still, their hopes aren't likely to be realized any time soon; in November, representatives at the World Radiocommunications Conference decided to postpone a final decision on leap seconds until 2023.
Officials, however, try to minimize the annoyance of leap seconds by announcing them six months in advance. Since 1972, the IERS has added 26 leap seconds, the most recent one on June 30th, 2015.
Read More: Stop Procrastinating! 10 Inspiring Quotes to Motivate You
Regardless of your opinion on the temporal construct, at least you'll get to enjoy an extra second of festivities before the ball drops this year.