The Least Affordable City in North America Is Not in the U.S.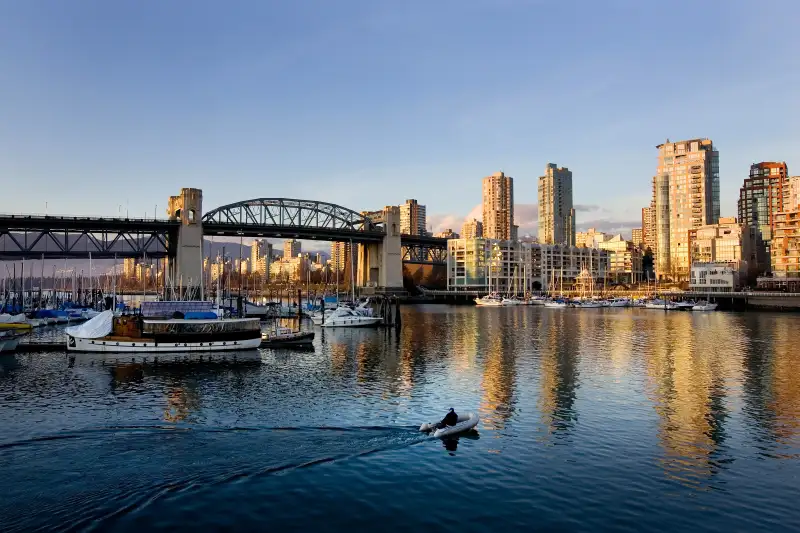 It's no secret that housing prices have skyrocketed in New York City and San Francisco — they consistently rank as the most expensive real estate in the U.S. But the most expensive housing on the continent is actually north of the boarder.
The International Housing Affordability Survey, a new study conducted by real estate website Point2Homes, says that Vancouver is the least affordable housing market among the 50 most populous cities in North America. According to the study, the median home sale price in the Canadian city exceeds $1.1 million, while the median family income is just under $64,000, creating an unbalanced financial situation for many residents.
While San Francisco and Manhattan's real estate prices top Vancouver's — with a median selling price of $1,275,000 and $1,207,500 respectively — people who live there also tend to make more money. Manhattan's median family income is $77,559, and residents of San Francisco on average earn the most in the U.S. with a median income of just over $94,000.
That leaves Manhattan with a median multiple — the ratio of median house price and median gross annual household income — of 15.6 and San Francisco with one of 13.8. Vancouver's tops the chart at 17.8. "Essentially, the higher this ratio is, the more time it takes to pay off your house, and the wider the affordability gap in the housing market," the study says.
A key reason for Vancouver's disparity is thought to be foreign investors, who have fueled the city's house prices, according to a New York Times article cited by the study.
Other expensive markets listed in the top 10 of the study include Brooklyn, Los Angeles, Boston and San Jose. But there is hope elsewhere for prospective homeowners. According to the study, Detroit has the best median multiple among North America's 50 most populous cities at just 1.8. Canadians should look to Winnipeg, Ottawa, and Edmonton with ratios hovering around 3.5.