How LeBron James, Now a Los Angeles Laker, Makes and Spends His $440 Million Fortune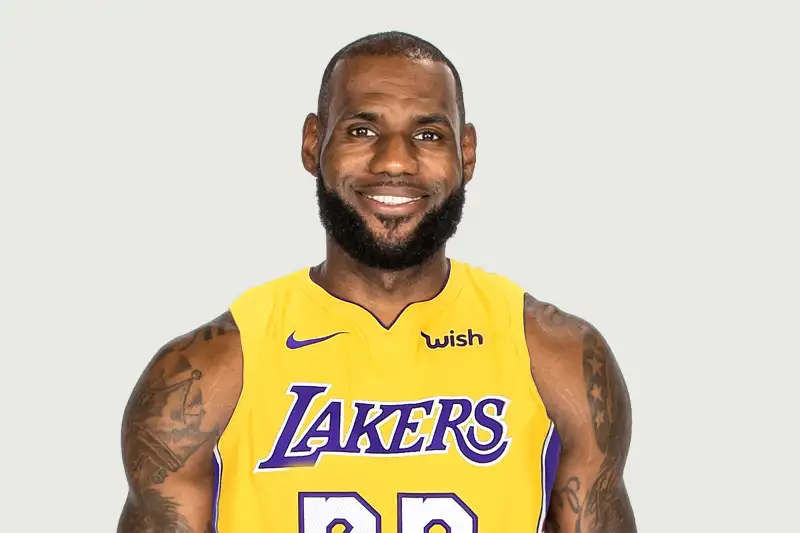 Photo illustration by Money; Getty Images (3)
NBA superstar LeBron James announced Sunday night that he's leaving the Cleveland Cavaliers to play for the Los Angeles Lakers — a deal that guarantees him $154 million over the next four years.
Add that sum to what he brings in from his lucrative endorsement deals and investment in the pizza business (seriously), and 33-year-old James has likely just cemented his status as the highest-paid basketball player in the country.
Even before the Lakers announcement, King James had a net worth of $440 million, according to Celebrity Net Worth. But Forbes reported that only a fraction of his yearly earnings comes from his time on the court. Instead, he rakes in cash mostly from partnerships with high-profile brands like Coca-Cola and Samsung. Perhaps his most famous endorsement deal is with Nike: After initially teaming up with the shoe company back in 2003, James signed a lifetime contract in 2015 rumored to be worth over $1 billion.
Gregory Shamus—Getty Images
James is also a investor. He gave less than $1 million to Blaze Pizza when it was just starting out in 2012, and it's now second fastest-growing restaurant chain in the U.S. (Not only is his Blaze Pizza stake now worth $35 million, James himself owns 17 of its franchises.) James also recently scored a $30 million profit when Apple bought Beats Electronics.
For someone who earns millions of dollars a year, he's actually notoriously frugal. Last year, his teammate Dwyane Wade deemed him "the cheapest guy in the NBA," ribbing James for not using cellular data or paying $5 a month to listen to music on Pandora without commercials.
It's all part of James' quest to become a billionaire, an accomplishment he's described as his "biggest milestone."
"I want to maximize my business," he told GQ in 2014. "And if I happen to get it, if I happen to be a billion-dollar athlete, ho. Hip hip hooray! Oh, my God, I'm gonna be excited."
He may be a smart spender, but it's clear James loves to splurge. Here's how he spends his fortune — and how he'll (probably) put that $154 million in Lakers money to good use.
Real Estate
James has two mansions in the Brentwood neighborhood of Los Angeles: one bought in 2015, and the other in 2017. Variety reported he splashed out nearly $21 million for his first house there, a 9,350-square-foot estate with six bedrooms, seven bathrooms, a two-way fireplace, a private terrace, a cabana, and a pool. His second home is even more impressive, clocking in at nearly 16,000 square feet and featuring eight bedrooms, nine and a half bathrooms, a spa, a wine cellar, a sauna and a home theater, according to the Los Angeles Times.
James already has a residence in Ohio, where he's built a 35,000-square-foot mansion with 19 rooms, a bowling alley, a casino and an aquarium.
Fancy Wine
James posts a lot of wine photos online, which makes sense because he's copped before to drinking some "pretty much every day."
But he's not opting for Two-Buck Chuck: In 2015, he had to send Golden State Warriors player Draymond Green $2,500 worth of wine when he lost a bet on a football game. Last November, SBNation calculated that he spent $1,200 on seven bottles in one night.
Luxury Cars
James has so many cars that fan sites struggle to keep track of them all. At one point, Complex reported he's owned a Maybach 57S, a Bentley Continental GT, a Ferrari F430 Spider, a Dodge Challenger SRT and a Jeep Wrangler Unlimited, among others. James has even promoted a self-driving car (but did not actually ride in one because, well, he can't really afford to get injured).
He's come a long way from the Hummer H2 his mom somewhat controversially financed for him in 2003 — in 2014, he signed a deal with Kia, and last summer, he took his wife Savannah out for a date in a $340,000 Rolls-Royce Dawn Drophead Coupe.
His Body
James didn't earn four MVP awards without a hefty amount of self-care. His business partner Maverick Carter recently revealed that James spends $1.5 million a year on his body, paying for trainers, masseuses and chefs as well as high-tech recovery boots and at least one home hyperbaric chamber.
"Everything he does in his life is constructed to have him play basketball and to stay on the court and to be as healthy as possible and to absorb punishment when he goes into the basket and he gets crushed by people," The Ringer's Bill Simmons said in a podcast.
Donations to Charity
The athlete doesn't just spend on himself. In 2011, James generated more than $3 million for the Boys & Girls Club by coordinating The Decision, a TV special in which he announced he was heading to the Miami Heat. A few years later, James announced that he would finance $41 million in scholarships to the University of Akron for thousands of Ohio kids who complete his "I Promise" community program.
More recently, James has given $2.5 million to fund a Muhammad Ali exhibit at the Smithsonian's National Museum of African American History and Culture.
Angelo Merendino—Corbis via Getty Images
Expensive Gifts for His Teammates
Arguably his craziest purchases are the ones James makes for his teammates. He's developed a habit of outfitting his fellow players with gifts ahead of the NBA Finals. In 2015, James provided haircuts and Apple Watches for everyone on the Cavaliers. A year later, he distributed life-size shields engraved with people's nicknames and a inspirational message, according to cleveland.com.
"I've been fortunate enough to work with some great partners and whatever I get, I like to share with my teammates," James told the outlet. "It's just my way of showing them that I care. That's it. It's not the first time and it won't be the last time."
Indeed, in 2018 he bought all of the players tailored suits.