People Spend As Much On Legal Weed As They Do On Alcohol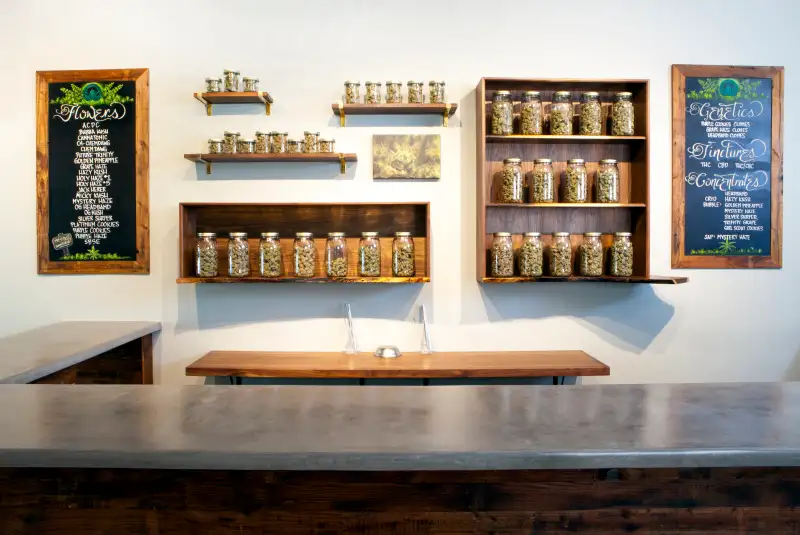 Heath Korvola—Getty Images
Consumers are reaching for cannabis nearly as often as they are for a can of beer, a new report has found.
The typical male customer spends about $647 annually on marijuana products, while female consumers drop about $634 each year on weed, MarketWatch reported. That's compared to an average of $645 a year on alcohol and $1,000 a year on coffee, according to a survey from Headset, which tracks weed transactions.
Perhaps surprisingly, the average age of people who are loyalty members at their local dispensary is 37.6, and 5% even fell between the ages of 65 to 95. Headset's report surveyed 40,000 dispensary customers in Washington.
Recreational marijuana use is legal in Colorado, Washington, Oregon, Alaska and the District of Columbia, while weed is legal for medical purposes in 25 states. As more states legalize weed for recreational uses, the average age of consumers is expected to decline, experts say.
Read More: How Pot-Smoking Boomers Could Reduce Your Prescription Drug Costs
The legal weed industry is predominantly male: Men represent 70% of dispensary loyalty club members, or those who regularly purchase marijuana and receive discounts and other incentives from their local dispensary. Other states, however, have seen different gender breakdowns. Shops in Oregon and Colorado told MarketWatch that their male-to-female ratios are more or less even.
The Headset report also found that female customers are more likely to buy edible cannabis products, while men drift toward marijuana products they can smoke. Consumers in their 50s, especially those who have been consuming cannabis for years, are also more likely to gravitate toward weed products that need to be ground and packed into a smoking device. That's because this form, called marijuana flower, is often the medium with which they were accustomed to finding weed on the black market.
New customers, on the other hand, are moving toward vapor pens, a relatively new technology that requires less effort to consume. Vapor pens account for 9% of purchases for both male and female customers.