Why American Kids Seem to Be Falling Out of Love with Legos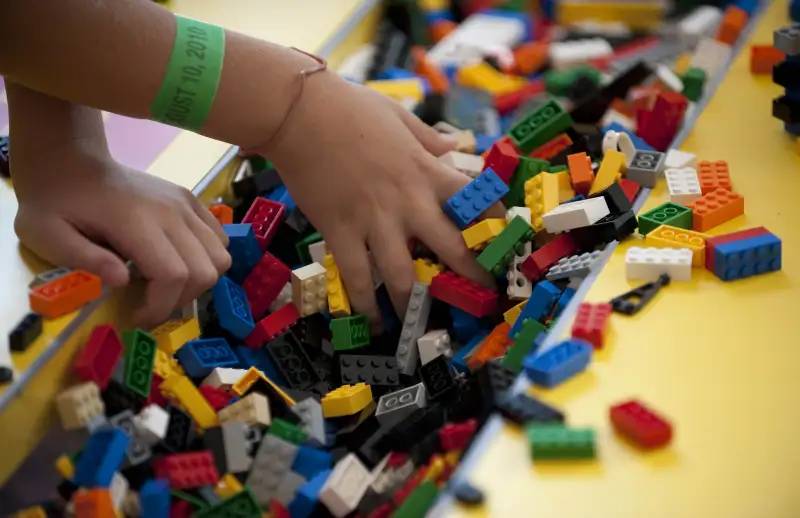 JIM WATSON—AFP/Getty Images
American kids might not be begging their parents to buy Legos as much as they have in the past.
On Tuesday, the Danish toy-brick manufacturer said its net profit for the first half of the year slipped to about $524 million from about $533 million during the same time last year, the Wall Street Journal reported. The Danish toy-maker attributed the slowdown to supply-chain issues and said it would improve its production capacity in order to remedy the problem, particularly headed into the busy holiday season.
Among those improvements include the expansion of its factory in Monterrey, Mexico, which primarily supplies to the U.S. market, with the hopes of doubling its capacity.
What may come as a surprise to American parents whose homes are flooded with Lego bricks is that one of the company's problems is declining demand among U.S. consumers. Whereas the Danish toy-maker regularly posted double-digit sales growth in the Americas in previous years, sales in the U.S. have been flat thus far in 2016.
But the issue may not be declining demand as much as Lego's difficulty in meeting strong demand. A company executive told Reuters that Lego had been struggling to make toys fast enough to keep up with demand at toy stores in America, so the company scaled back its marketing efforts, leading to a slowdown in sales for months.
Still, it's difficult to truly gauge the long-term impact of Lego's U.S. slowdown, since the company isn't listed and doesn't report quarterly results.
American tykes might be the only ones shying away from Legos. Revenue increased 11% globally, with the company citing strong sales in Asia and Europe as a key driver. Sales increased by more than 10% in both locations since last year. That overall sales growth was driven by sales of established brick sets like Lego City, Lego Ninjago and Lego Star Wars.
Read More: These Are The Toys Your Kids Will Beg For This Holiday Season
While Lego outsold its largest competitors in the first half of the year, it has yet to beat Mattel in full-year sales, which factor in the holiday season. Mattel said it made $1.83 billion, propped up by sales of Barbie dolls, which the company recently revamped.