Even Millennials With Jobs Aren't Moving Out of Their Parents' Homes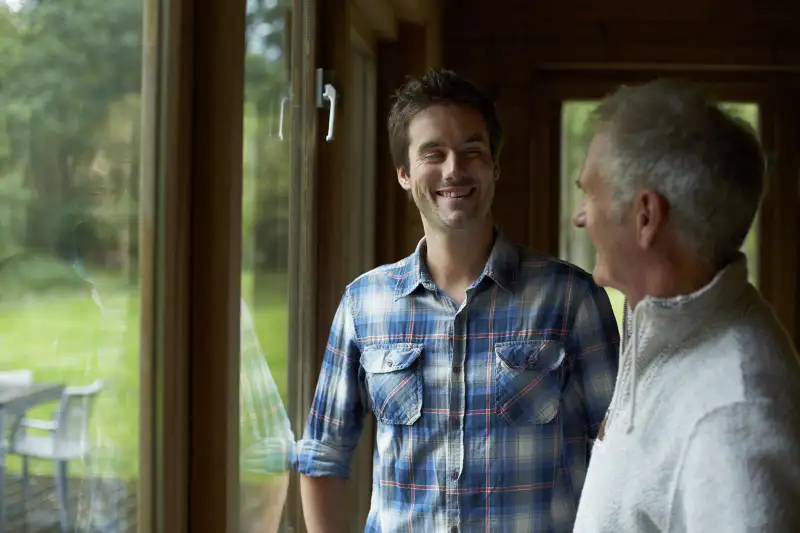 Parents, you might want to hold off on those plans to renovate the basement: Your kid's not moving out any time soon.
Although the job market is better and the economy is improving, parents still can't get their young adult children to leave the nest. A new report from Goldman Sachs suggests that's not going to change any time soon, even though the economy would really benefit from more Millennials moving out on their own, forming households, and buying homes. "Given the mix of cyclical and structural factors, we are not expecting the 'at home' share to fully normalize," a Goldman Sachs analysts wrote.
Read Next: Why Millennials Are Better Off Waiting 10 Years to Buy a House
Today, 3 million more young adults live at home than at the peak of the housing bubble nine years ago. The report said the recession definitely played a role, but it's not the only culprit. The percentage of underemployed young adults who lived with their parents was creeping up even before the economy headed south. Goldman Sachs estimated that about three-quarters of the increase in young adults living at home could be attributed to underemployment.
The remaining motivations are tougher to tease out, but the Goldman Sachs analysts said there could be some cyclical factors. Analyses of how many Millennials live at home across 18 European countries suggests that cultural norms and expectations could play a role, too — which could be bad news for parents who want to become empty nesters.
"Cyclical upturns could turn into structural shifts if living with parents becomes more socially acceptable over time," they said.