Los Angeles Just Raised Its Minimum Wage to $15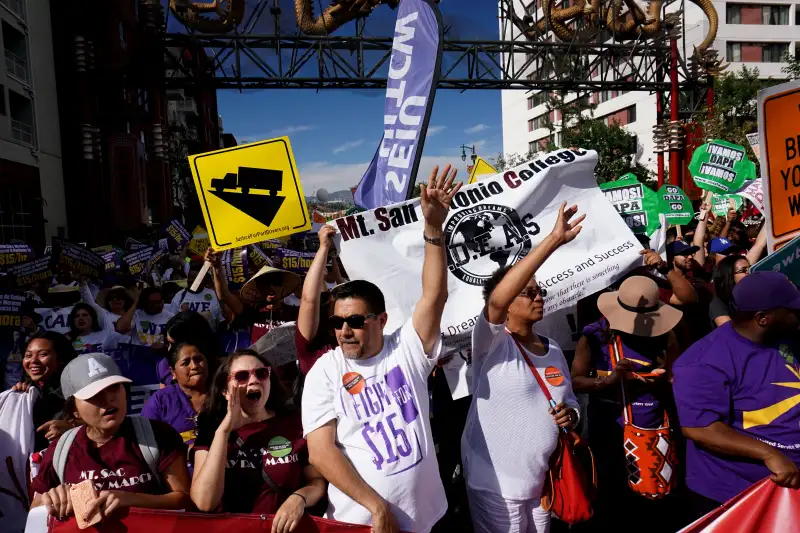 Sandy Huffaker—Getty Images
The Los Angeles City Council has voted to ramp up the city's minimum wage to $15 an hour from $9 over the next five years.
The urban center is the largest among several cities—including Seattle, San Francisco, and Oakland, California—that have moved to increase pay for their lowest-earning workers. Once signed by the mayor, the L.A. law could affect as many as 800,000 workers, reports the Los Angeles Times.
Other cities, including New York and Washington, D.C., are still considering laws that would also set the local minimum wage at $15. (See this map of places where local minimum wage increases have been enacted or proposed.)
The first pay bump would occur in July 2016, increasing wages in Los Angeles to $10.50 per hour.
Read next: These Are the 25 Best U.S. Cities for Jobs