What the MacArthur Genius Grant Winners Will Do with their $625,000 Prizes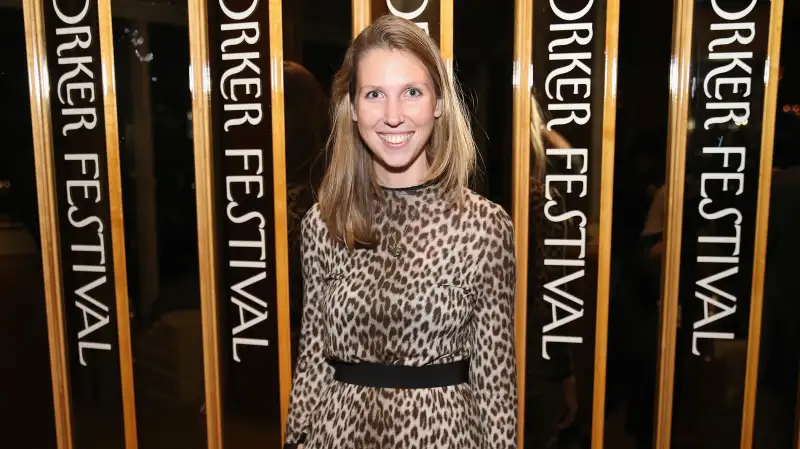 Neilson Barnard—Getty Images for The New Yorker
Th 23 recipients of this year's MacArthur Fellowships—or genius grants, as they've become known—were announced Thursday, and the class of 2016 include a nonprofit founder aiming to help immigrants build credit, a cartoonist, two microbiologists, a chemist, and an art historian. The program is meant to "encourage people of outstanding talent to pursue their own creative, intellectual, and professional inclinations."
The five-year grants come with a $625,000 stipend that can be used for whatever the recipient desires. But what, exactly, does a genius spend money on? Turns out it's not that different from the average person: Among other things, the geniuses are using the money to help pay for college, continue their research and work, or just upgrade a decades-old desk.
Gene Luen Yang received a grant for his work as a graphic novelist and cartoonist. The San Franciscan told the Los Angeles Times that he plans to use the money to pay for his kids to go to college, give an aspiring cartoonist help breaking into the industry by hiring an intern, and donate resources to the Library of Congress, where he is a national ambassador for children's literature. "I don't think I'm going to build a palace," Yang said, "but it will at least help me send two of my kids to college."
Julia Wolfe, a New York-based composer, told the LA Times she has no plans for the money as of yet, just that it will give her "time and space" to work.
Read Next: How to Manage a Windfall Like a Genius
Kellie Jones, an art historian and curator, said the first thing she's going to do is buy a desk. She's had the same one since college, and now that she's received over half a million dollars, it's time for a upgrade.
Sarah Stillman, a journalist for the New Yorker, didn't explicitly say what her money will go toward, but she did say that it will help her pursue stories that may otherwise have been difficult to fund. "I can be more courageous as I think about projects in the future that will take investing in uncertainty, in projects where you can't necessarily see the logical end," Stillman told the LA Times.
Maggie Nelson, an author, has written four poetry and five nonfiction books, including the critically-acclaimed 2015 book The Argonauts, a memoir that recounts her experience falling in love with a gender-fluid artist. "It's a tremendous fortification, especially for a writer who never dreamed of this kind of support," Nelson told Newsweek. "I have no doubt that I will be able to focus more on my writing in the years to come, for which I am very grateful."
Jin-Quan Yu is a chemist for the Scripps Institute. Forget buying a new desk or hiring an intern; Yu told the San Diego Union-Tribue that he intends to use his grant to further study alternative metals that can act as catalysts for molecular bond-breaking. He is a genius, after all.
Read Next: American Voices: Helping Immigrants Establish Credit
José Quiñonez, whose work was featured previously in Money magazine, plans to continue helping immigrants to establish good credit as CEO of the Mission Asset Fund. "I am going to dedicate my time and energy to do more for those in the financial shadows," he said to the San Jose Mercury News. "I think the money will help us do more of what we're doing," Quiñonez told Money a day after hearing the news. "This award gives me the assurance and security to push the envelope, and it means whatever we come up with will be well received by our partners and our clients."