How to Watch the 2017 Macy's Thanksgiving Day Parade for Free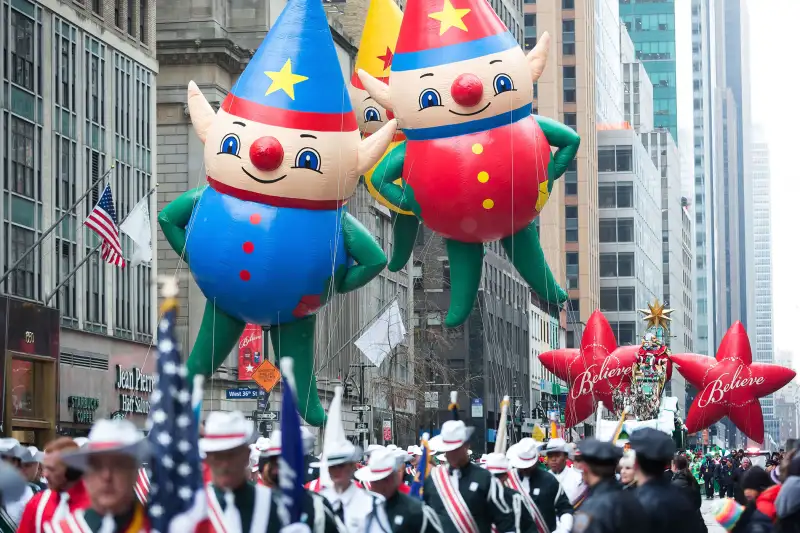 The 91st Macy's Thanksgiving Day Parade will once again kick off the holiday season for millions of viewers on Thursday, Nov. 23.
Macy's Thanksgiving parade has been an annual celebration since 1924, combining giant floats, balloons, and noted musicians to create a festive display you can watch both in person, and from the comfort of your own home.
The parade kicks off at 9 a.m. in Manhattan at 77th Street and Central Park West, with a Macy's Thanksgiving Day parade live stream available for anyone who can't make it there in person.
Spectators will be able to catch performers that include everyone from the Goo Goo Dolls and Gwen Stefani to 98 Degrees and Smokey Robinson, while huge balloons of Dr. Seuss' The Grinch, Charlie Brown, Hello Kitty, and Olaf from Frozen will take to the skies.
As you prepare to take part in Thanksgiving festivities, here are all the ways you can catch the parade live this Thursday.
How to watch on TV or online
Both NBC and CBS will be showcasing the Macy's Thanksgiving Day Parade live via the NBC Live app and website and the CBS All Access app, giving you the chance to watch the full parade on your tablet, phone, or computer. CBS All Access costs $5.99 per month for regular streaming service and $9.99 per month for advertisement-free content. The NBC Live app is free, though you'll need a participating TV provider in order to watch live content.
How to watch for free
There are a range of options for viewers hoping to watch the Macy's Thanksgiving Parade for free. Macy's and NBC will also be teaming up with Verizon to offer viewers a free livestream of the event that includes 360-degree footage stating at 9 a.m. on YouTube. EarthCam will also have a lifestream of the event. And viewers can also typically catch free streams on both Facebook and Twitter.
How to watch in person
You can watch the parade in all its glory along the 25-mile route that runs to Macy's flagship store in Manhattan at 34th Street and Sixth Avenue. Parade officials say some of the best spots to catch the parade from for early risers are located along the west side of the street on Central Park West, from 59th Street up through 75th Street.