Here Are 11 of the Coolest Things You Can Get for Free at an Airport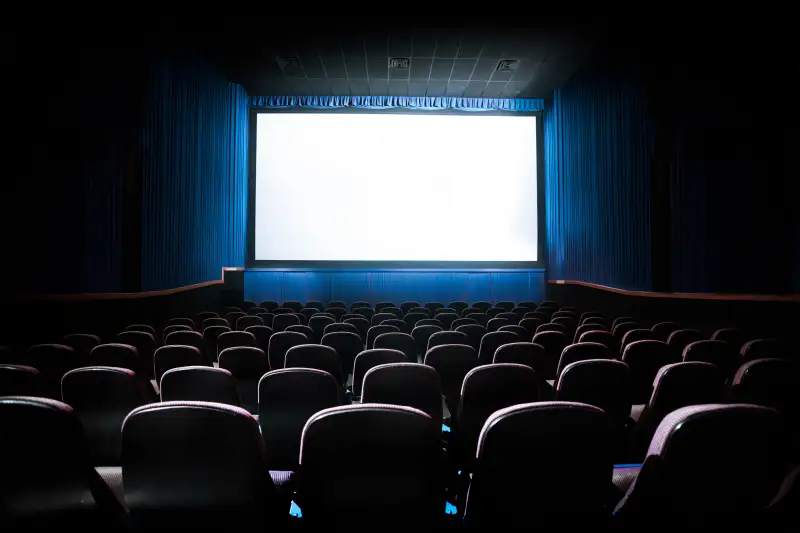 fergregory—Getty Images/iStockphoto
Navigating the airport doesn't have to be stressful or boring. Whether you're facing a long layover, flight delay or just arrive at the airport early, there are plenty of free unexpected amenities you can grab before your next flight, depending on where you're departing from.
Below, we've rounded up a selection of some of our favorite freebies you'll find at airports across the globe, from movies and arcade games and video games to massages and city tours.
Movies
Various airports around the world have movie theaters where you can catch select movies free of charge. Oregon's Portland International Airport, for example, is home to a branch of the city's historic Hollywood Theater, where you can see music videos, animations, short films and documentaries in a 1920s-inspired space. The movie theater at the Minneapolis-St. Paul International Airport's Concourse C also plays short films and documentaries around the clock.
Overseas, Singapore's Changi Airport is home to two theaters in terminal one and two, both of which are open 24 hours, and you'll also find free movies and in a variety of languages at Germany's Frankfurt Airport.
City Tours
Some airports give you the chance to explore cities if you have a lengthy layover. In the U.S., Salt Lake International Airport's information desks in terminal one and two offer a free shuttle tour of Salt Lake City.
In Asia, Singapore's Changi Airport offers city tours, one focused on architecture and another on city sights, to those with a layover of at least five-and-a-half hours. Incheon International Airport in Seoul, South Korea, lets travelers take one to five-hour tours that showcase famed temples, bridges, villages, palaces and markets throughout the capital. Taiwan's Taoyuan International Airport has a free half-day tour for anyone with a layover lasting seven to 24 hours, while Tokyo's Narita Airport has free tours that offer choices between self-guided walks and guided treks.
Free city tours can also be found at Turkey's Ataturk International Airport for layovers of at least six hours.
Secret Airport Tours
Besides city tours, travelers can also get a behind-the-scenes look at how airports really work through tours of the facilities themselves.
San Diego International Airport's two-hour long tours run on select Thursdays and Fridays throughout the year. Canada's largest airport, the Toronto Pearson International Airport, also offers free tours that give a peek at where luggage goes once its checked and what it's like inside a control tower.
Therapy Animals
The Los Angeles International Airport has therapy dogs since 2013 through its Pup Program. The program counts on volunteers who bring in dogs across all of the airport's terminals throughout each day. Those interested in the free program can either follow up via the #LAXPUPs hashtag, or can email director Heidi Huber for specific inquiries or interest in having their pup join the program.
Others like the Cincinnati/Northern Kentucky International Airport have introduced miniature therapy horses since 2016, partnering with nonprofit Seven Oaks Farm to bring their miniature horses to the airport's terminal twice a month. To see when you can expect them next, airport representatives recommend either following Seven Oaks' Twitter page or the #therapyhorses hashtag.
Museum Exhibits
A few airports offer rotating exhibits of throughout the year. These include airports like the Amsterdam Schipol Airport, which houses a branch of the Rijksmuseum; the Philadelphia International Airport, whose program has included more than 300 exhibits since opening in 1998; and the Portland International Airport, where nine changing exhibits showcase local artists' work.
At the Vancouver International Airport, Vancouver Aquarium Marine exhibits include a 114,000-liter aquarium and a smaller 1,800-liter jellyfish aquarium.
Games
If you're looking for a more interactive way to pass the time the time, several airports offer a variety of games to choose from.
The Gaming World at Frankfurt Airport's Terminal 1, for example, has arcade games that range from classics like Tetris to modern dancing games. Milwaukee's General Mitchell International Airport offers play zones for children and adults alike, with children's areas including aviation-themed climbing courses and its main terminal hosting ping pong tables for free games. Terminal 2 at the Singapore Changi Airport has an entertainment center filled with Xbox 360 and PlayStation 3 consoles.
Yoga
Some airports around the U.S., including the San Francisco International Airport, Chicago's O'Hare and Midway International Airport, Miami International Airport and Dallas/Fort Worth International Airport offer travelers free yoga rooms and studios (with complimentary mats) to help travelers get rid of some stress before a trip.
Libraries and Books

Book lovers can borrow reading materials at Estonia's Talinn Airport, where travelers can take out a book of interest from the airport's library onto their flight as long as they return it once back in the country.
Taipei's Songshan Airport is home to a self-service library in a tree-shaped waiting area. And the Helsinki Airport offers a book swap service for travelers in Gate 27 (it used to, however, be located in Gate 31).
Massages
For the ultimate rest in comfort, head to the Singapore Changi Airport or to the Seoul Incheon Airport, where you'll find free massage chairs throughout the airports.
Travel Goodies
Last year, Google started expanding its Project Fi Travel Trolley vending machines, which offer travelers the ability to grab free last-minute travel items like sleep masks, socks, playing cards, and charging cables.
If you're a member of Project Fi, which gives you access to top networks on devices that include Pixel, Android One Moto X4, the Nexus 6P, Nexus 5X and Nexus 6, you can simply scan a QR code that you'll find on your device on the machine to snag up to one free item a week.
The Google service starts at $20 monthly for unlimited domestic calls and texts, unlimited international texting, and Wi-Fi tethering. If you aren't a subscriber though, you can still get a free item. The vending machines have a trivia game installed on them that non-subscribers can play. If you get the question right, you'll get a free travel item.
Live Music
A few airports allow travelers to explore their city's musical roots through free live music. The Seattle-Tacoma international Airport has musicians perform seven days a week and also hosts an exhibit showcasing Pearl Jam's concert posters on display.
You'll also find live music at the Austin-Bergstrom Airport International Airport Mondays through Fridays.