7 New Games That Will Be Free for PlayStation Plus Members in January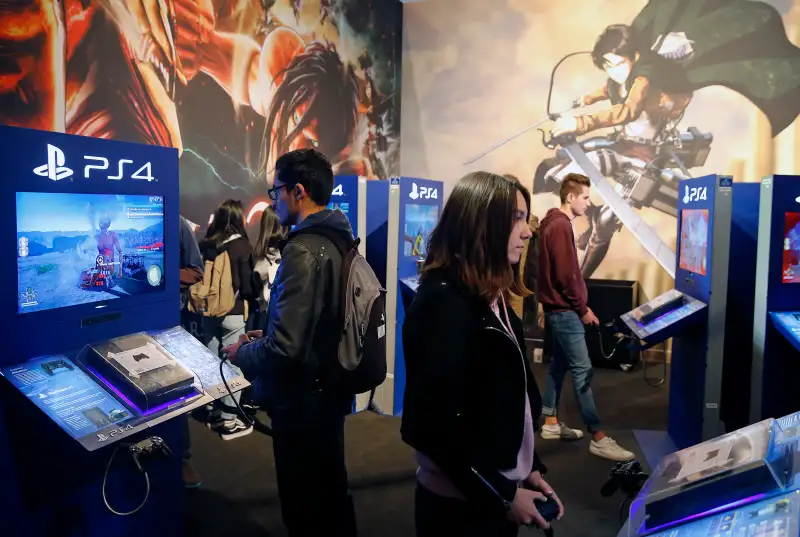 Photo by Chesnot—Getty Images
The new year is rapidly approaching, and if your New Year's Resolution is to spend less money, these free games can help with that.
Sony just announced all the games that will be free starting in January. PlayStation Plus members get access to free games each month across the company's platforms, including the PlayStation 4, PlayStation 3, PlayStation Vita and PlayStation VR.
In addition to the standalone game titles, PlayStation Plus members can get the PlayStation Plus Booster Pack II Bundle through Feb. 13, for Warframe, which comes with 100 Platinum and 50,000 Credits, Akmagnus Dual Pistols and Akmagnus Obsidian Skin, a 3-Day Affinity Booster, a 3-Day Credit Booster, and a Dragon Mod Pack.
PlayStation Plus membership costs about $60 a year, and you need an active membership to get the free games.
PlayStation 4
Batman: The Telltale Series
Deus Ex: Mankind Divided
PlayStation 3
The Book of Unwritten Tales 2
Sacred 3
PS Vita/ Crossbuy with PS4
Psycho-Pass: Mandatory Happiness
Uncanny Valley
PlayStation VR
Starblood Arena (available through March 6)