Why I Don't Feel Bad About Already Breaking My New Year's Resolution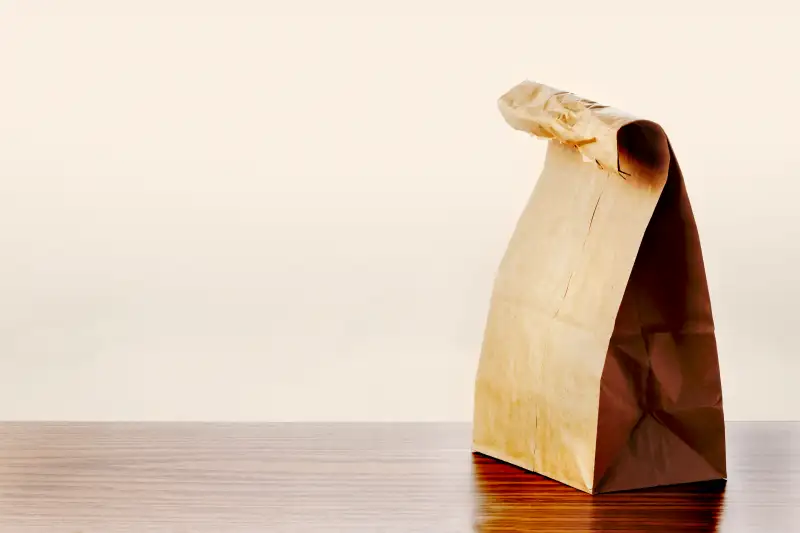 Joseph Clark—Getty Images
If you're one of the 50% of Americans who made a New Year's resolution this year, chances are you've already failed.
It's OK. So have I. In fact, I broke my resolution (to pack a lunch at home, rather than buy a turkey sandwich from the Time Inc. cafeteria everyday) on the very first work day of the year.
I initially felt sort of bad about this less-than-auspicious start to 2017, especially considering all of my coworkers were well aware of my #money2017 resolution and gleefully pointed out that the sandwich I was eating was not, in fact, homemade. But I won't yet deem myself a failure and 2017 a lost cause for personal growth. Here's why you shouldn't, either.
If you think I'm just another lazy millennial eschewing responsibility, consider this from researchers at the University of Toronto:
In other words, if you've already stopped going to the gym or making your morning coffee at home, it's not a personal failing or a sign of weakness. And you're certainly not alone. "People do tend to overestimate other people's success and what's possible," the researchers wrote.
A 2009 Harvard Business School working paper ("Goals Gone Wild"), which reviewed well-known research about goals set by managers in the workplace, posits that "the beneficial effects of goal setting have been overstated and that systematic harm caused by goal setting has been largely ignored." (For a very recent example of the terrible ways goal setting can go astray at work, look at the Wells Fargo fraud fiasco.)
Not everything about resolutions is bad, of course. They can help focus us, and giving up smoking, for example, for even a few weeks is a net positive. Studies have advocated for making hyper-specific goals, writing them down, and telling others about them as ways to more easily accomplish things.
But as the HBS researchers wrote, "(w)ith goals, people narrow their focus. This intense focus can blind people to important issues that appear unrelated to their goal." In other words, latching onto a single goal can come at the expense of larger, more comprehensive approach to work. Motivation can decrease as well, as people become narrowly, stubbornly focused on reaching some specific accomplishment.
Dr. Karen Lawson, director of the Integrative Health Coaching program at the Center for Spirituality & Healing at the University of Minnesota, told CBS News that often people fail because the goals they're setting aren't about things that are important to them, but rather to other people.
"So the motivation doesn't come from within but comes from the outside and that doesn't tend to lead to success," Lawson said. Considering I resolved to bring my lunch to work because my editor asked for volunteers and not because I had any real desire to do so, I stand by this explanation.
Plus, there truly is no such thing as a fresh start. A new wall calendar or the first day of school will not magically transform us into different, more responsible people. Waiting for the arbitrary date of Jan. 1 to do something is just procrastinating. I'm still the same person I was on December 31; you likely are, too.
Instead of confining yourself to a certain set of 365 days, focus on working on your goal whenever you can, whether that's in January or the third week in July. There's no wrong time to start making yourself a better, healthier person.
And besides, I really like our cafeteria's turkey sandwiches.