Today Is One of the Cheapest Days to Buy Flights, With Flights Starting Below $12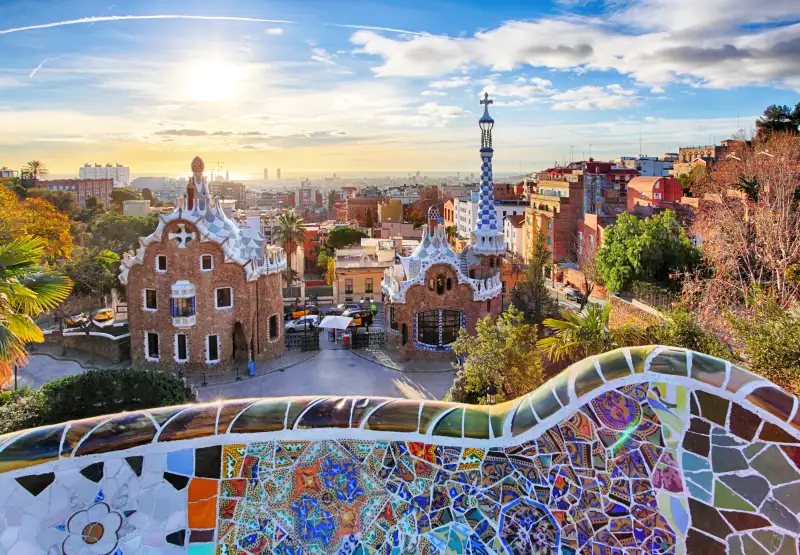 Cyber Monday and Black Friday might be over, but the real day to score super cheap flights is actually the Tuesday after Thanksgiving, according to flight prediction app Hopper.
Analyzing flight pricing data for the last two years, Hopper found that travelers can find more than six times the normal volume of flight sales on Travel Deal Tuesday, pointing to lower demand for flights after the busy Thanksgiving holiday season as the reason why.
We've put together a list of some of the top Travel Tuesday Deals you can take advantage of, whether you're interested in flying across the U.S. or to dreamy international destinations like Iceland or Jamaica. The best part is, you can do it all for under $150.
Frontier Airlines
Domestic flights start at just $35 one way with Frontier Airlines. The sale, which runs until Nov. 29, lets you travel across the U.S. anytime between December and March for less than $50, giving you the chance to take a last-minute getaway for the holidays or to get a head start on booking a few getaways for next year. Fares are valid for flights departing on Tuesdays, Wednesdays and Saturdays.
Southwest Airlines
Southwest is running a two-day sale, with domestic flights starting at just $49 one way. The sale also includes flights from a variety of U.S. cities to San Juan, Puerto Rico starting at $115 one way.
You can book the domestic deals for a travel date that falls anywhere between Dec. 19 to May 23, while San Juan flights are available between Jan. 16 and March 2, and between April 3 and May 17 of next year. You'll need to book by Nov. 30 to snag the savings.
Norwegian Air
If you're looking for a tropical getaway, this is the sale for you.
The budget carrier is currently offering flights from New York's John F. Kennedy International Airport, Florida's Fort Lauderdale-Hollywood International Airport, and Rhode Island's T.F. Green Airport to both Guadeloupe and Martinique in the Caribbean for just $59 one-way.
The deal is available for flights departing between December and February, with seats available on a first-come, first-serve basis.
JetBlue
JetBlue is also having a two-day sale on both domestic and international flights, with flights across the U.S. starting at $49 one-way.
The majority of international sales apply to flights departing either from Orlando and Fort Lauderdale in Florida, or from New York.
From Fort Lauderdale, some of the top deals include $88 one-way flights to San Juan, $94 one-way flights to Cancun, $94 flights to Mexico City, $124 one-way flights to Jamaica's Montego Bay and $94 one-way flights to Cuba's capital of Havana.
From Orlando, you can fly to Nassau in the Bahamas for just $69 one way and to Havana for $94 one way.
Meanwhile, those traveling from New York can head to Ponce in Puerto Rico for $138 one way, to Antigua and Barbuda for $164 one way, to Santo Domingo in the Dominican Republic for $174 one way, to the Grand Cayman Islands for $184-one way, and to St. Lucia at $204 one-way.
Deals also include $94 one-way flights from Washington, D.C. to Nassau, and $153 one-way flights from New Jersey to San Juan.
Ryanair
If you're planning to travel to Europe, you can currently book flights across the continent starting at just $7 with Ryanair's Christmas sale.
You can fly from London, the East Midlands and Edinburgh to destinations that include Dublin, Basel, Barcelona and Bologna all for under $12.
WOW Air
Though part of WOW Air's Cyber Monday deal, travelers can still get 40 percent off of their flights to Iceland if they book before midnight GMT on Nov. 28. Since flights are already as low as $99 one way from destinations like Washington, D.C., that means you can fly to the popular destination for as little as $50.
Travel Search Engines Offering Deals
Some sites like Expedia and Kayak are also a good place to locate some of the top deals that are currently available. On Expedia's Travel Smarter Flight Deals section, for example, United Airlines is currently offering $84 round-trip deals on select domestic flights, while America Airlines and Delta are also offering round-trip domestic flights from Atlanta staring at $94 and $96.
You can also browse through Kayak's Explore tool and Skyscanner's flight comparison map to see which cities around the world are offering the best deals.