5 Fantastic Winter Flight Deals Happening Now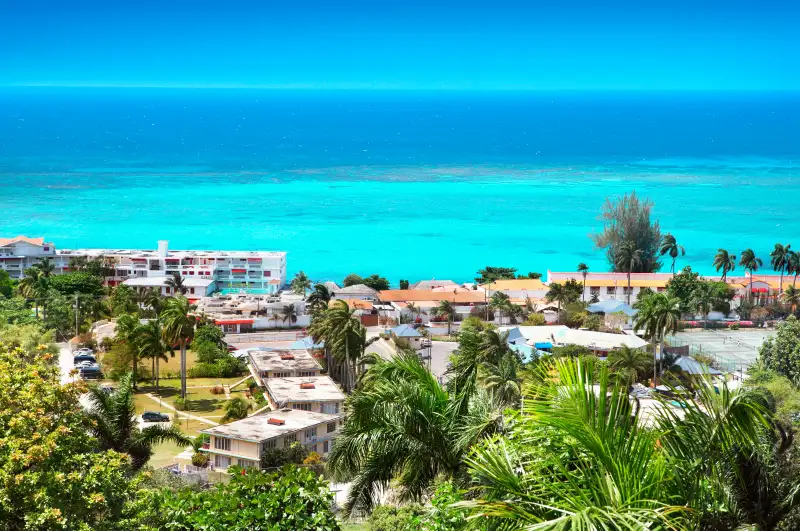 Whether you're looking to escape the cold with a tropical getaway, or to schedule a last-minute to see friends and family this winter, you can do it on the cheap if you know where to look.
A variety of airlines are currently running sales on flights across the U.S. and to international destinations that range from sun-soaked locales like Nassau in the Bahamas and Cabo in Mexico to quaint European towns like Salzburg, Austria, where you can spend your days walking through charming Christmas markets this holiday season.
We've rounded up the best deals you can snag, if you act fast.
Southwest Airlines
Southwest is running a winter sale, with domestic flights starting at $49 one-way. Some of the cheapest international flight deals are out of Florida, with flights from Fort Lauderdale starting at just $59 one-way to the Grand Cayman Islands, $69 one-way to Belize City and to Nassau, $92 one-way to Cancun, and $99 one-way to Havana, Cuba.
Passengers will also find deals out of several other U.S. cities, including $138 one-way flight stop Cancun from Houston, $154 one-way flights to Cabo from both Denver and Houston, and flights from Chicago to Jamaica's Montego Bay for $204 one way.
You'll need to book by Dec. 7, with domestic flights available from Dec. 19 through May 23, 2018, while international flights are available from Jan. 9 through March 1, 2018 and from April 3 through May 18, 2018.
JetBlue
JetBlue also has deals on flights from select cities. Domestic flights start at just $49 one-way to fly from cities like New York to Portland, for example, while trips to international hotspots like the Turks and Caicos start at $59 one-way from Fort Lauderdale. You can also fly from Fort Lauderdale to Aguadilla in Puerto Rico for $69 one-way, or from Orlando to Cancun for $105 one-way.
Hawaiian Airlines
Hawaiian Airlines has launched a new service between San Diego and Maui and they're celebrating with flights to Hawaii that start at $179 one-way from cities like San Francisco and San Jose. There are also $189-one way flights from Oakland to Maui, and $199 one-way flights from San Jose to Oahu and from San Diego to Maui.
You'll have to act fast, as tickets need to be booked by Dec. 7, with flights available for trips taken between Jan. 16 and March 15 of 2018.
Delta Air Lines
Those looking to head to Mexico will find roundtrip flights that start at under $300 with Delta. The airline has currently slashed prices on Mexico flights, with round-trip flights from Los Angeles starting at $271 to Guadalajara, $374 to Leon, and $484 to Cancun.
From Las Vegas, round-trip flights start at $279 to Mexico City, while those in San Antonio can also head to Mexico City for just $255 round-trip. Book by Dec. 8 to snag the deals, with flights available for travel anytime between Jan. 15 and March 15 of 2018.
WOW Air
The Icelandic budget carrier is known for its $99 flight deals to popular European destinations, most of which are still available for last-minute getaways in December and January.
Fly from U.S. cities like Pittsburgh, Boston, and Washington, D.C. to Reykjavik in Iceland for just $99 one-way, while flights from the U.S. to cities in Europe that include Amsterdam, Brussels, Stockholm, Paris, and Frankfurt all start at $149 one-way.